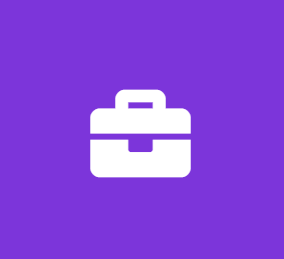 Human Resources Intern
City of Cedar Hill, TX
Business Internship
Cedar Hill is a welcoming city with small town charm and upscale taste. We foster an active community and encourage involvement in everything we do. Many communities talk of having big city amenities with small town appeal, but in Cedar Hill it isn't just a boast, it's a way of life.
The City of Cedar Hill's culture sets us apart from any other City in the world. We live by five very important values, which also contain many parts to make a whole. The five values we live by are High Standards, Teamwork, Premier Customer Service, Family Oriented and Fun.
We have a team oriented work environment that is focused on achieving the highest level of customer satisfaction, providing a family-oriented and fun work environment and pursuing excellence at all levels in the organization. We envision being the City that our peers strive to emulate by exuding professionalism, exceptional pride and the love we have for our colleagues, citizens and community. We have a culture that is second to none; one that can only be understood through experience.
This is a place to grow and pursue your passions. We develop leaders through allowing employees to utilize all of their talents and achieve their aspirations.
We are seeking an individual, who has demonstrated a willing commitment to these values, holding them in high regard, to join our Human Resources team for a quality learning experience, as a Human Resources Intern.
The purpose of this internship is to work under the close supervision of the Human Resources team on a variety of projects related to benefits, recruitment, compensation, wellness, and worker's compensation. This is accomplished by providing premier customer service to employees and the general public and facilitating the operation of the Human Resources department by providing administrative and clerical support. Other duties may include scanning, filing, creating reports, and assisting with special events. This internship is designed to be both educational and practical. The intern will learn how to apply textbook HR principles in a professional environment. The intern will also have the opportunity to interact with constituents and other City departments.
This position will work a flexible schedule, up to 20 hours per week, between the hours of 8 a.m. and 5:00 p.m., Monday-Friday.
Core Responsibilities:
Provides premier customer service to citizens, internal and external customers by responding to requests in a positive, timely, effective and professional manner. Acts as liaison to the public by answering and directing telephone calls, answering questions, providing information and directing customers to the appropriate location.
Accurately maintains a variety of files by electronically scanning documents and filing hard copies of documents.
Responds to applicant inquiries as to the status of the hiring process and assist hiring supervisors with the online application system, as needed.
Assists in the in-processing of employees by administering oral drug tests and background paperwork, reviewing new hire paperwork, creating employee files, and making employee ID badges.
Assist with the employee recognition program by maintaining an accurate log of employee awards and notifying employees when they are eligible to receive a prize.
Maintains confidentiality of sensitive and/or information protected by law.
Assists with internal and external HR audits, as necessary. Maintains a variety of completion tracking logs for compliance.
Provides administrative support to HR Director and staff by composing memos and other correspondence, making copies, ordering supplies and maintaining inventory.
Assists in the preparation and execution of employee events including but not limited to decorating, preparing/coordinating food, and preparing presentations.
Processes and distribute departmental mail. Maintains overall appearance and cleanliness of HR department.
Regular attendance required.
Minimum Qualifications:
All applicants must be a current student at a two or four-year college institution pursuing a degree in Human Resources, Business Administration, or a closely related field. Intermediate knowledge of Microsoft 365 Office products.
No experience required. Prior administrative and customer service experience preferred.
To Apply: Complete online application at Cedar Hill City Website at www.cedarhilltx.com. The City of Cedar Hill can no longer accept actual/faxed applications. ONLY ONLINE APPLICATIONS WILL BE CONSIDERED. There are computers at the Cedar Hill Library for applicants that do not have access to a computer at home. If you are having trouble with the NEOGOV Applicant tracking site, please call the NEOGOV technical support number at 1-877-204-4442 and select option 1.
In compliance with the Americans with Disabilities Act, the City of Cedar Hill will make every reasonable effort to accommodate your needs. For any special requests, please call Human Resources at 972-291-5100, ext 1050.
The City of Cedar Hill is an Equal Opportunity Employer and does not unlawfully discriminate on the basis of genetic information in compliance with GINA, race, sex, color, religion, national origin, veteran status, age, or disability in hiring, conditions, or termination of employment. Final applicants for employment with the City of Cedar Hill are subject to drug testing and background screening.
CITY OF CEDAR HILL
285 Uptown Blvd Bldg #100
Cedar Hill, TX 75104
972-291-5100