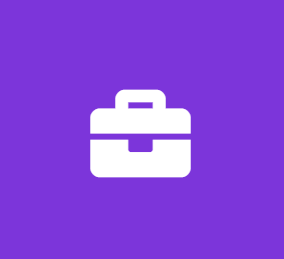 Business Analyst - Entry Level
Horizontal
Business Full Time
Description:
Entry-Level Business Analyst (Medicare).
Projects the candidate will be working on:
This is a temp-to-perm arrangement.
Candidate will be assigned to various Medicaid PPS software products while on assignment.
If successful in the position, the candidate will be hired full time and will be responsible for these software products full time.
Ideal Background:
The candidate will have previous experience with writing scripts that convert medical records data into NextGen KBM.
This will include experience with NextGen Template Editor and SQL stored procedures.
Experience:
Experience with Business Objects, Crystal Reports or Allscripts.
Team and Team size:
Part of a team.
There are 13+ people who work for me currently in a similar role.
This person will be part of this team.
Top Responsibilities:
Analyse regulatory and business requirements, specifically for Medicare prospective payment software solutions
Write technical software specifications
Work with software developers to implement changes from the specifications in software
Test developmental software to ensure that specified changes were correctly implemented
Design and implement quality assurance procedures for the software product line
Provide product and/or regulatory training to clients and business partners
Troubleshoot and respond to regulatory and product inquiries from clients and business partners
Write press releases regarding product updates.
Software tools/skills:
Must be very proficient at Word and Excel.
Familiarity with claims processing software is a plus (like Facets).
Skills/attributes:
Bachelor's degree
Strong problem solving and analytical skills
Strong verbal and written communication skills
Nice to have:
Experience with hospital prospective payment reimbursement
Horizontal is proud to be an Equal Opportunity and Affirmative Action Employer. We seek to provide employment opportunities to talented, qualified candidates regardless of race, color, sex/gender including gender identity and/or expression, national origin, religion, sexual orientation, disability, marital status, citizen status, veteran status, or any other protected classification under federal, state or local law.
In addition, Horizontal will provide reasonable accommodations for qualified individuals with disabilities. If you need to request a reasonable accommodation in order to complete the application or interview process, please contact [email protected]
All applicants applying must be legally authorized to work in the country of employment.