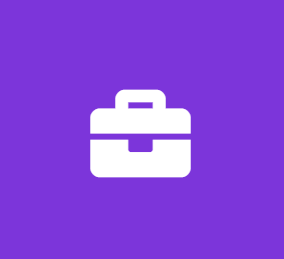 Sales/Customer Support Intern - College Student
Bio-Therapeutic, Inc.
Marketing Internship
Sales/Customer Support Intern - College Student
We are Bio-Therapeutic, a leader in global skincare technology. We offer a full professional grade skincare product range, hand held technology, and professional spa technology. Our corporate office is located across the street from the corporate Starbucks building in SoDo. See more of us at https://www.biotherapeutic.com or at @biotherapeutic
We are seeking part time Sales/Customer Support interns who are actively enrolled in college, who will help support our sales and customer service teams as well as all day to day business activity. Qualified candidates must be well communicated verbally and in writing, punctual, highly organized and detailed, and thrive in a fast-paced environment. This position entails a significant amount of phone time.
Duties May Include:
Salesforce data clean up and mining
Salesforce reports and analysis
Outgoing sales and customer support phone calls and emails
Sales Department and Customer Service Department infrastructure support
Required Experience:
- Office365 and all Office suite products including Outlook, Word, Excel, PowerPoint
- Exceptional verbal and written communication skills
- Exceptional organizational, follow up, and completion skills
Beneficial Experience:
-Salesforce
-Historical work experience in busy environments that have required a high level of verbal communication skills.
Job Types: Part-time, Internship
Salary: $15.00 to $17.00 /hour
Experience:
relevant: 1 year (Preferred)
Language:
Work authorization:
Work Location:
Benefits:
Management:
Internship Compensation:
This Job Is Ideal for Someone Who Is:
Dependable -- more reliable than spontaneous
Adaptable/flexible -- enjoys doing work that requires frequent shifts in direction
People-oriented -- enjoys interacting with people and working on group projects