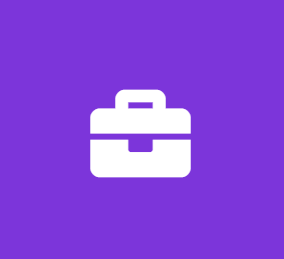 Social Media and Branding Training Intern
5G Open Innovation Lab
Marketing Internship
Social Media & Branding Training and Internship - Role Description
Applications Close: February 16th, 2020 11:59pm PST
Role Starts: Week of April 13th, 2020
Our team is looking to expand as we are preparing to launch the first 5G Open Innovation Lab Cohort program. Please carefully review the available position at the external link we have provided and fill out your information – we are looking forward to learning more about you!
Who are We
The 5G Open Innovation Lab has launched as a community partnership across developers, startups, technology platforms, enterprises, academic researchers, and the public sector organizations. Our goal is to enable a new era of developer engagements harnessing the future potential of 5G network capabilities. We care about experimenting, doing, and enabling 5G networks as a thriving developer platform.
We've made it our mission at the Lab to become ground zero for new 5G opportunities. We believe it's a truly unique effort designed to bring an ecosystem together that builds value for, and accelerates, new enterprise targeted technology. We are targeting startups of all stages ($5M+ in valuation) who are betting their products on the emergence of future 5G networks to enable new use cases.
How We Support Startups
Admitted startups will have access to the Lab for the life of the lab. Like a true ecosystem, we are about building up, giving back and growing together. As part of their three-month commitment startups will have benefit from the following:
1. Rolling enrollment – We intend to launch initially with up to 20 startups for the inaugural batch.
Following that our plans call for rolling admissions every quarter.
2. 90-day program – Accepted startups will be invited to participate in our program which lasts 90 days. Specific dates will be published in early 2020.
3. No equity requirement - Participating startups will not be required to offer equity in exchange for participating in our program.
4. Hands on engineering – We are providing engineering access to leading platform experts largely supported by Founding and Technical Partners.
5. Industry mentorships – Startups will be paired to industry mentors they align with. Our mentorship program focuses on product validation, shared industry insights, and pathways to POC engagements.
6. Community Events – We host a regular series of public and private (for cohort companies only) events including field trips, fireside chats with enterprise and startup CTOs and CEOs, and industry hackathons.
Who Are You
We're on the hunt for driven and committed individuals who are looking to embark on a world of community building. Ideally, you're a person who likes to get stuff done, has a can-do attitude, an open mind, and is able to manage multiple tasks as you go. You're someone who loves working with people and learning new things, someone who is both a self-starter and team player.
The Lab is operating in a pretty technical space – if you have experience in the tech world, great. If not, also great. We are more concerned with your determination and excitement to learn about the upcoming 5G world, and less with the tech-specific set of knowledge you may be starting with.
You will need to be flexible and adaptable, with the capacity to manage a fluctuating workload. The time needed for this role is approximately 10-12 hours per week. This time will vary depending on the amount of events happening in a given week.
Social Media & Branding Intern
The Social Media an Branding Intern will be responsible for the tactical execution of social media posts across several different mediums. We are looking for a creative individual who is interested in developing a social media and branding strategy, as well as clearly and artistically formatted content. Qualified individuals include those that are creative self-starters, detail oriented, artistic, enjoy conveying technical or complex topics in visually compelling ways and likely have a background in marketing, design, or communications.
What You Can Expect to Gain
The opportunity to be a part of a revolutionary tech ecosystem being built in the city of Seattle
A deeper understanding and knowledge of 5G technology
Networking opportunities with entrepreneurs, corporate leaders, investors, and tech developers
TLDR: Exposure to both the business and tech world while getting the chance to develop your professional skills through networking and gained work experience
Compensation
4-month training program uncompensated
$600 a month starting month 5
$100 increase per month per quarter up to $800 a month
Commitment of 10-12 hours per week How to apply
Applications close on February 16th, 2020 11:59pm PST. To apply head to: bit.ly/5GOILab-SMB or here on Indeed.
Shortlisted applicants will be invited for an interview between March 2nd and March 13th.
All applicants must be available to begin during the week of April 13th for a minimum period of 14 weeks.
Job Types: Part-time, Internship
Salary: $0.00 to $16.50 /hour
Education:
High school or equivalent (Required)
Location:
Austin, TX 78732 (Required)
Work Location:
Benefits:
Flexible schedule
Professional development assistance
Internship Compensation:
This Company Describes Its Culture as:
Innovative -- innovative and risk-taking
Aggressive -- competitive and growth-oriented
Team-oriented -- cooperative and collaborative
This Job Is:
A good fit for applicants with gaps in their resume, or who have been out of the workforce for the past 6 months or more
A good job for someone just entering the workforce or returning to the workforce with limited experience and education
Open to applicants who do not have a college diploma
Schedule: