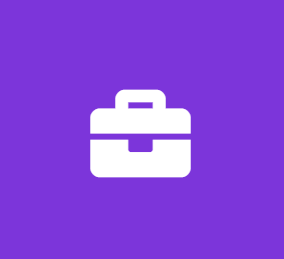 SEO Entry Level
SEO Idaho
Marketing Full Time
SEO Idaho is looking for a Junior Front End Developer/SEO entry level to join the award winning team at SEO Idaho. The new team member will support the processes, workflows, and changes occurring across client websites daily which will entail working with both internal stakeholders as well as directly reporting to our SEO manager and at times, the president of our company. This individual should be analytical, use data and facts to uncover insights into site performance and have a customer-centric bias in all their work. We will train. Junior web developers can apply for this position. We need a highly motivated individual that is willing to put in hard work and learn from the best and that is career oriented.
Essential Functions:
Follow front end best practices
Actively participate in requirement reviews and UI/UX design meetings
Identify and execute opportunities to optimize client (end consumer) experiences across all devices
Have a basic understanding of SEO and be willing to learn.
Stay current with industry trends, best practices and competitors sites
Troubleshoot and solve front end site issues
WordPress experience a must.
Technical
Maintain websites to support business initiatives for a global eCommerce
Code, test, debug and maintain website content including homepages, landing pages, category pages and feature shops
Build efficient, reusable front end components and infrastructure
Follow best practices and guidance to optimize application for maximum speed and scalability
Requirements:
Intrinsically motivated and digitally savvy with 1-2+ years technology experience
Must be local to Idaho.
WordPress experience required.
Experience in web front-end using HTML, CSS, WordPress and javascript frameworks
General knowledge of responsive design
Ability to work in a fast-paced environment with tight deadlines
UI and cross browser compatibility experience a plus
Demonstrated creative and critical thinking skills with analytical abilities to solve complex problems
Ability to effectively handle multiple projects simultaneously with close attention to detail and process
Excellent verbal and written communication skills
Collaborative team player with a proactive approach and results driven attitude
Excellent communication skills
Adapts easily to changing situations and demonstrates flexibility in juggling priorities in a fast-paced environment
Prior SEO experience a plus, but not required.
Perks:
Get support. Like real support. We don't accept turn over and want career minded individuals.
Bonus plan based on performance.
The core of our foundation at SEO Idaho is building relationships through integrity and results. If you want a rare opportunity at the fastest growing SEO company in Idaho, then here is your opportunity.
SEO Idaho is an equal opportunity employer and values diversity at the company. We do not discriminate on the basis of race, religion, color, national origin, gender identity or expression, sexual orientation, age, genetics, marital status, veteran status, or disability status.
Job Type: Full-time
Salary: $36,000.00 to $40,000.00 /year
Experience:
relevant: 1 year (Preferred)
Work Location:
This Company Describes Its Culture as:
Outcome-oriented -- results-focused with strong performance culture
Detail-oriented -- quality and precision-focused