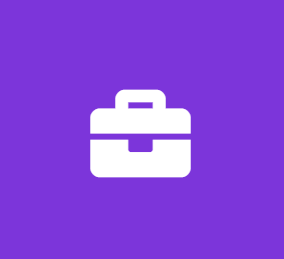 Paid Social Media Marketing Intern
Main Street Mowing
Marketing Internship
We are looking for someone interested in breaking into the social media, SEO, web development, video production, content management, content syndication, marketing project management, content marketing, content engagement, and similar job titles and learn on the job with our entry-level position.
Others have gone on from this position into full-time agency positions making above $20 per hour.
We are looking for an eager self-starter that can learn and execute quickly.
You will shoot video with a smartphone, to gather content for blogging.
You will write blog content for SEO purposes. You will learn how to engage with customers through social media. Set up and monitor content syndication from blog to social platforms and track traffic and engagements with prospects.
We try everything. We make crazy fun content and some boring content. We learn daily and put into practice what we have just learned. You will learn the latest tips and tricks about what is working now and how to drive traffic with free and paid search.
Working here will allow you to build a wealth of knowledge in the online marketing space while getting paid to learn.
Job Type: Part-time
Salary: $10.00 to $11.00 /hour
Experience:
relevant: 1 year (Preferred)
Work Location:
Hours per week:
This Company Describes Its Culture as:
Detail-oriented -- quality and precision-focused
Innovative -- innovative and risk-taking
Aggressive -- competitive and growth-oriented
Team-oriented -- cooperative and collaborative
This Job Is:
A job for which military experienced candidates are encouraged to apply
Open to applicants under 18 years old, provided it is legally allowed for the job and location
A good fit for applicants with gaps in their resume, or who have been out of the workforce for the past 6 months or more
A good job for someone just entering the workforce or returning to the workforce with limited experience and education
Open to applicants who do not have a college diploma
Schedule:
Monday to Friday
No weekends
Day shift
Company's Facebook page:
https://www.facebook.com/mainstreetmowing/