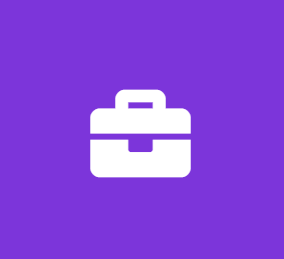 Sales Engineer Intern - Spring 2020
Jabil Circuit
Marketing Internship
At Jabil, we empower the brands who empower the world – it's our reason for being and the guiding force that's driving us to become the most technologically advanced manufacturing solutions provider on the planet. Whether we're serving one of the world's biggest and best known brands or the coolest tech startups, our resolve never wavers. We share common desires with these brands: to make the world a better, safer and cleaner place.
Badger Technologies , a product division of Jabil, provides actionable data and analytics for retail operations through automation solutions that include a fully autonomous robot to address out-of-stock, planogram compliance, price integrity and other operational inefficiencies. Actionable data and business analytics translates into improved store execution, lower operational costs and higher profits. Badger Technologies offers complete end-to-end solutions, from robot and software to store integration, main t enance analytics.
Intern responsibilities may include:
Improving the transformation of 3D point clouds to 2D "maps" used in the robot's guidance system

Defining store zones and integrating the robot with the store alert systems

Defining the robot ' s ideal route in the stores, including key positions for image capture, charging, etc.

Creating innovative ways to automate manual tasks throughout the complete process of on-site preparation, installation, and support of the products in the field

Working with Badger's cloud-based application developers to drive efficiency and define future improvements in the overall system

Interacting with customers and store associates, on location, to set direction for future firmware and cloud-based applications used to manage the fleet of installed robots

Writing queries and analyzing data to look for trends within stores, across stores, etc. to drive improvements to the operation s
Requirements:
December 2020 – Spring 2022 graduate with a Bachelor's or Masters degree in Computer Science or Engineering

Must be able to work part-time in the Lexington, KY office
Preferred Qualifications:
Strong academic performance (3.0 or higher cumulative GPA)

Analytical and inquisitive mind-set

Creative and innovative problem solver

Excellent communication skills (verbal and written)

Ability to work both collaboratively and independently

Seeks challenges and opportunities to learn

Proficient in Linus, Java, C++, Python and/or other database query language
Jabil, including its subsidiaries, is an equal opportunity employer and considers qualified applicants for employment without regard to race, color, religion, national origin, sex, sexual orientation, gender identify, age, disability, genetic information, veteran status, or any other characteristic protected by law.