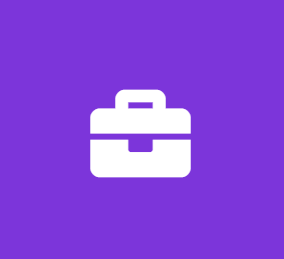 Intern: Aftermarket Business Controlling (Summer 2020)
Volvo Group
Business Internship
Position Description
Position Description:
The internship role provides students with the opportunity to apply academic knowledge and skills in a professional environment, and to support/promote the graduate's career goals through contact with professionals in their field of study. The internship experience enables students to participate in professional activities with Volvo and Mack Trucks Parts Sales & Marketing by working on important and innovative projects. Internships are structured learning experiences where interns/coops and our full time professionals work together on projects within their selected organization. The internship allows students to integrate knowledge and skills in a manner that is mutually beneficial to the student and to Volvo and Mack Trucks Parts Sales & Marketing.
Responsibilities / Main tasks / Targets:
Learn and understand the aftermarket business, what drives volume and profitability
Support the Director of business control and the Assistant business controller in running analysis on sales data
Responsible for some daily and monthly reports
Ad hoc performance analysis on sales, cost and profitability
Participation in Ad hoc projects/initiatives
Essential Skills and Required Experience:
Applicants must be pursuing a Business and/or Marketing curriculum at an accredited school and have completed 30 semester hours prior to the start of the internship
Applicants must have a minimum cumulative grade point average of 3.0
Summer interns can work up to 40 hours per week
Personal Competencies:
Customer Focus
Peer Relationships
Integrity and Trust
Action and solution oriented
Perseverance
Willingness to learn
IT Applications:
Excel/Word/PowerPoint
Outlook
Volvo Group North America is an Equal Opportunity Employer
E.O.E./M/F/D/V
About us
Founded in 1900,
Mack Trucks
is an iconic brand that embodies the American spirit: pioneering, hard-working, authentic and ambitious. Mack trucks are recognized around the world as "The American Truck You Can Count On," thanks to our durable, reliable and application-driven vehicles that get the job done. With Mack Trucks you will be part of a global and diverse team. We work with passion, we trust each other and we embrace change to stay ahead. We make our customers win.
Mack is part of the Volvo Group, one of the world's leading manufacturers of trucks, buses, construction equipment and marine and industrial engines under the leading brands Volvo, Renault Trucks, Mack, UD Trucks, Eicher, SDLG, Terex Trucks, Prevost, Nova Bus, UD Bus and Volvo Penta.
State / Province
North Carolina
Employment/Assignment Type
Internship/Trainee/Co-op
Functional Area
Finance & Control
Last application date
16-Mar-2020
US Disclaimer text
Volvo Group North America is an Equal Opportunity Employer
E.O.E./M/F/Disability/Veteran

We Participate in E-verify