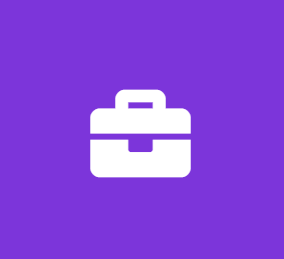 Communications Intern - Summer
Southern Texas PGA
Marketing Internship
About the Southern Texas PGA:
The Southern Texas Section of the PGA of America is comprised of over 800 golf professionals representing over 200 facilities in Southern Texas. The purpose of our organization is to promote enjoyment and involvement in the game of golf and to contribute to its growth by providing services to golf professionals and the golf industry.
One of the largest parts of the STPGA is its Junior Golf Program, with over 3,400 junior members and over 350 tournaments a year. This program entails tournaments for the beginner golfer all the way to the highly skilled high school golfer.
Internship Overview:
The Southern Texas PGA is looking for a Marketing and Communications Intern. The ideal candidate is an undergraduate or graduate student in public relations, marketing, communications, digital communications. The intern will be primarily responsible for assisting with the Section and Foundation's marketing and communications activities. When needed, intern will also assist with tournament operations.
The STPGA would like to have this intern commence the internship on or around May 13th and would run through on or around August 12th. There is an opportunity for the duration of the internship to be extended.
Responsibilities will include, but are not necessarily limited to:
Drafting day-to-day communication to Members, including email marketing, news articles, and press releases
Assist in managing and updating content on www.stpga.com and www.stpgajuniorgolf.com
Photographing and videoing events to create highlight videos and photo albums to post on social media
Interview juniors, parents, and PGA Professionals
Help maintain a presence on various social media platforms, including at minimum Twitter (two accounts), Facebook (two pages), and Instagram (two accounts)
Facilitating a basic graphic design request (sizing and editing images, etc.)
Provide on-site tournament support such as assisting with registration, starting, live scoring, working with volunteers, being a rules official
Assist with Drive, Chip, and Putt qualifiers
Assist the Coordinator of Junior Golf/ Senior Tournament Manager with pre-tournament administrative duties such as golf course marking, pairings, scoreboards, etc.
Fulfill standard junior golf membership mail-outs, answer the telephone while in the office and help junior golf parents register their children in our program.
Be on-site at junior/professional golf events throughout the summer.
Qualifications
Candidate must be self-motivated, possess good organizational skills, is detail-oriented, can prioritize, multi-task and meet deadlines.
Must be computer literate (working knowledge of word processing, PowerPoint, Excel). Proficiency in Adobe InDesign and Photoshop preferred. Knowledge of HTML and graphic design a plus.
An effective communicator, both written and oral
Energetic and outgoing – willing to communicate with parents and members
Must be able to lift 50 pounds and work outside during the summer
Must be able to work weekends and travel
Interest in a career in sports media preferred
Basic knowledge of the game of golf is a plus
Compensation and Benefits
$8.00 an hour
All travel expenses paid
STPGA staff apparel and uniforms
Access to STPGA Golf Facilities
Job Type: Full-time
Salary: $8.00 /hour
Location:
Additional Compensation:
Work Location:
This Company Describes Its Culture as:
Detail-oriented -- quality and precision-focused
Innovative -- innovative and risk-taking
Team-oriented -- cooperative and collaborative
Schedule:
Monday to Friday
Weekends required