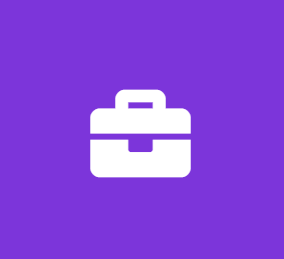 Junior Application Developer
SBLI
Software Engineer Full Time
We are looking for a qualified Application Developer to design and code functional programs and applications. You will work as part of a team and be mentored by senior developers.
Responsibilities
Develop and maintain applications and databases by evaluating and understanding client needs
Create unit test plans. Provide support to end-users during acceptance testing
Document processes and procedures
Provide technical assistance to user and monitor performance of applications
Troubleshoot and debug applications
Skills
1 - 5 years of proven experience as application developer in Microsoft development suite
BSc/BA in computer science or relevant work experience
Proficient in C# using VisualStudio 2017/2019
Basic understanding of relational databases and SQL
Familiarity with .Net framework, HTML, CSS and scripting languages
Basic understanding of object-oriented programming and generics
Knowledge of Entity Framework or similar ORMs
Understanding of REST/SOAP/JSON or XML/HTML
Basic understanding of design patterns and best practices
Job Type: Full-time
Experience:
Troubleshooting: 3 years (Preferred)
C#: 3 years (Preferred)
SQL Server: 3 years (Preferred)
Education:
Location:
Woburn, MA 01801 (Required)
Application Question:
Will you now, or in the future, require sponsorship for employment visa status (e.g. H-1B visa status)?