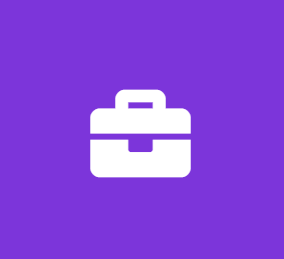 Customer Service Internship
Lipari Foods LLC
Customer Support Internship
Join the Lipari Team!
We are looking for highly motivated students who are looking for a summer internship. In our Customer Service Department, you will be responsible for all questions from our customers as well as remote sales representatives. You enjoy not only talking to new individuals, but also thrive on helping them resolve any issues they may have, no matter how big or how small. Listening and problem solving actually sound exciting to you. In addition to being an effective communicator and problem solver you also know how to work under pressure and how to diffuse stressful situations. Proper follow through with customers and sales representatives means you protect the integrity of our Customer Service Department. At Lipari Foods We Deliver More Than Just Great Food, We Deliver Great Careers.
The Customer Service Representative is responsible for assisting with any and all customer issues. The position requires individuals to answer a high volume of inbound telephone calls, be a resource for customer and sales inquiries, and assist the sales support staff when needed. We are seeking individuals with a strong verbal and written communication skills focusing on telephone abilities.
Responsibilities:
Answer in bound customer and sales support calls.
Resolve issues by working with various departments throughout organization.
Resolves product or service problems by clarifying the customer's complaint; determining the cause of the problem; selecting and explaining the best solution to solve the problem; expediting correction or adjustment; following up to ensure resolution.
Contributes to team effort by accomplishing related results as needed.
Knowledge & Experience:
Knowledge of Microsoft Office and Outlook.
Detail oriented.
Ability to multi-task.
Work in a fast paced environment.
Lipari Foods LLC is proud to be an Equal Opportunity Employer. Lipari Foods is a regional full-line deli, bakery, packaging, and grocery distributor, servicing 16 states including Michigan, Ohio, Kentucky, Illinois, Wisconsin, and Pennsylvania. We are located in Warren, MI and have been servicing our customers since 1963. We currently have over 1,900 employees in our marketing area servicing our accounts. With our 'Take Care of the Customer' approach, we have made it our mission to make customer service our focus.
We are looking to fill this position with a positive, team-minded individual looking to grow with us!
Job Type: Internship
Salary: $12.00 to $14.00 /hour
Education:
High school or equivalent (Preferred)
Work Location:
Work environment:
Communication method(s) used:
Internship Compensation:
This Company Describes Its Culture as:
Stable -- traditional, stable, strong processes
People-oriented -- supportive and fairness-focused
Team-oriented -- cooperative and collaborative
Schedule:
Monday to Friday
No weekends
8 hour shift