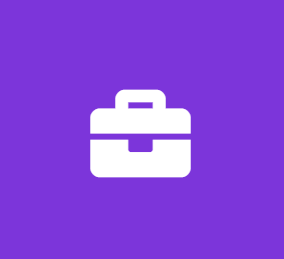 Communications Intern
Chesapeake Bay Maritime Museum
Marketing Internship
Department:
Communications
Intern Supervisor:
Content Marketing Manager, Communications & Art Director
Length of Internship:
10-13 weeks beginning June 2020
Intern Schedule:
Monday-Friday, 9 a.m.-5 p.m., however intern will be expected to be present on evenings and/or weekends when specific special events are scheduled and will be permitted time off during the week to off-set these hours.
Scope and Learning Opportunities: The communications intern will assist with the communications and marketing of CBMM and its various special events and programming, with an emphasis on creative services including photography, writing, design, and social media.
The communications/special events intern will work closely with CBMM's communications department to gain conceptual knowledge, along with the hands-on experience of completing specific tasks associated with communications/marketing. At the end of the internship, you will have working knowledge of public relations, general marketing, organizational communications, written and visual content creation, advertising, and brand management, which you will be able to translate into future career opportunities.
Opportunities will be made available for interns to view and explore all that CBMM has to offer, including but not limited to: guided campus tours, interpretative and educator training workshops, on-the-water programming, and complimentary attendance at CBMM events as space and time allow. In order to facilitate the professional development and educational nature of CBMM Internships, all interns participate in a summer-long seminar exploring various aspects of museum management from interpretation to the guest experience to revenue sources and administration.
About the Internship
Intern Goals and Responsibilities:
Create original content for the purposes of promoting CBMM
Assist with general graphic design needs
Update, post to, and monitor all social media outlets and CBMM-owned websites
Write press releases, compile and update Calendar of Events for press, and fulfill media requests, and put together press kits
Assist with other administrative duties
Required Skills and Experience:
Current enrollment in a graduate or undergraduate degree program in with an interest and aptitude to work in the communications, marketing, and/or graphic design field
Ability to work with diverse audiences including families, volunteers, and older adults
Work independently within guidelines and ask for direction when new situations arise
Work under tight deadlines and on multiple projects simultaneously, with minimum supervision
Interact professionally with varying groups of people including staff, volunteers, contributors, members, media, vendors and grounds rental clientele
Accept supervision and mentoring while developing competencies to manage projects effectively, and monitor work within budgets
Be detail-oriented, resourceful and creative
Possess excellent oral communication skills
Maintain a professional and amicable demeanor and appearance
Have good writing and organizational skills
Experience using a DSLR camera
Experience with various current social media platforms and best practices
Prior knowledge of WordPress and Squarespace preferred
Microsoft Office and Adobe Suite proficiency is a must
Full Communications Internship Description
Please bookmark and check back, as this page is updated as opportunities arise. For other inquiries, please email [email protected]