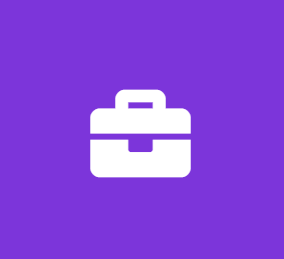 Business Analyst Intern
BioFire Diagnostics, LLC.
Business Internship
***All applicants must be currently enrolled in a degree program. This internship is located in Salt Lake City, UT. and will last a period of 6 months or longer***

BioFire Diagnostics is looking for a Business Analyst Intern to join our team. You will partner with the IS Project Management team to research, plan, test, and maintain critical solutions for key Business System Applications. This will require you to provide high quality customer service to internal parties and develop strong relationships with partners inside and outside the business.
You will support a technical development team with an understanding of the ERP, CRM and application architectures as well as their administration. As an Analyst, you will understand integration dependencies associated with hardware, software, business requirements, and system characteristics while adhering to defined strategies, policies, and standards.
As a successful Business Analyst, you will work on several efforts simultaneously, following business processes through all applications to complete activities. You will interact with business and technical users through all levels of operations and management to provide understanding and insight for application-oriented business processes. Your ability to work as part of a team, utilizing effective time management, analytical thinking skills, organization skills, and the ability to communicate effectively will lead you to success with our team. To excel in this role, you should have a natural analytical way of thinking and be able to explain difficult concepts to non-technical users.
Principal Job Duties and Responsibilities:
Perform all work in compliance with company policy and within the guidelines of BioFire's Quality System.
Understand BioFire's technical and scientific mission. Understand technical and functional components of BioFire Diagnostics.
Participate in collaboration efforts with various internal teams, providing excellent ongoing customer service
Work in an agile environment by participating in all applicable phases of project and software development life cycles.
Partner with the business by gaining an understanding of their needs and contribute to solutions that meet their goals/objectives.
Gather requirements and prepare detailed technical documentation for software releases.
Follow standards for change control and configuration management with a focus on communication to key stakeholders.
Work with the Project Manager and team to identify risks to project deliverables and recommend mitigation strategy as needed. Develop alternative solutions as required.
Support user adoption efforts related to new applications, change management and business process flow.
Effectively communicate ideas and facilitate cross-functional meetings as needed
Complete work activities on time with some supervision.
Continually update technical knowledge and skills.
Other duties as assigned.
Qualifications
Training and Education: Requires at least three years of course work towards a B.S. in Information Technology, Information Systems, Software Development, or related degree and currently enrolled.
Experience: 1+ year(s) of work experience in information technology or related field.
Skills:
Knowledge of the software development lifecycle.
Understanding of best practices in software development.
Attention to detail, with emphasis on accuracy and completeness.
Demonstrate ability to communicate effectively.
Ability to complete objectives with moderate supervision.
Proficient in MS Office Suite and flow chart software.