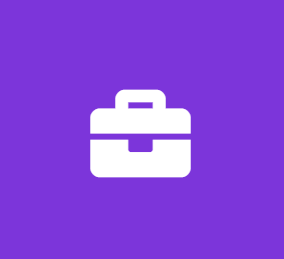 Intern, Human Resources - UGE (United Airlines Customer Contact Center, O'Hare Area)
United Ground Express
Business Internship
Intern, Human Resources - UGE (United Airlines Customer Contact Center, O'Hare Area) - Chicago, IL
WHQ00017860
Job Title: HR Intern Summer 2020 – Chicago O'Hare Area
United Ground Express (UGE), a subsidiary of United Airlines, provides services supporting safe handling of customers, baggage and aircraft on the ground upon arrival and in preparation for the next flight.

Because UGE is growing rapidly, you will accomplish a variety of important and interesting assignments that will contribute to UGE and build your skills for the future. You will be a valued team member alongside other talented people who do work that makes a difference!
This is a special opportunity to learn multiple facets of HR in a fast-paced startup culture within the exciting airline industry. And to top it all off, you will get travel privileges through United Airlines, giving you access to one of the world's most comprehensive global networks.
This is a paid internship located at United Ground Express's new headquarters near O Hare Airport at 11555 W Touhy, Chicago, IL 60666. Cars may be parked in a dedicated employee parking lot, or public transportation is another option. In general, UGE summer internships begin in early June and complete in late August. Dates may be flexible based on school schedules.
Summary:
In this position, you will lead a variety of projects supporting the areas of Leadership Development; HR Information Systems (HRIS); Recruiting; and General HR. It is a unique opportunity to gain hands-on experience in 4 distinct areas of HR in a short time, while working side by side with mentors in these specialized areas to learn about opportunities and challenges based on their experience.
Primary Responsibilities:
Leadership Development - design a well-organized, visually appealing internal site containing important resources to help leaders work faster and better. Project will include a site visit to a regional airport operations facility in order to understand the business and the needs of leaders.

Recruiting -lead the design of processes and tools supporting the company's employee referral program.

HRIS - define data needs related to the employee base (ex: employee retention; employee engagement) that would inform better decisions and better resource allocation. Project will include stakeholder interviews and benchmarking.

General HR – assist with on-boarding activities, including presentations and other activities to create a welcoming, best-in-class new hire experience. Project may include 1-2 trips to regional airport operations facilities (may be "day trip" or overnight trip per mutual agreement between intern and manager).

Other - assist with special projects as needed that are consistent with the job description provided.
Qualifications:
Demonstrated success in a classroom setting, natural curiosity and desire to learn.

Time management skills to complete multiple priorities and assignments, both inside and outside of school.

Excellent communication and interpersonal skills to convey information and build strong working relationships.

Self-directed and takes initiative to ask questions, identify opportunities for improvement and participate in making changes.

Competent in use of common PC desktop applications such as Microsoft Word, Excel, and PowerPoint. Experience with Microsoft Sharepoint a plus.

Strong analytical and problem-solving skills.

Demonstrated ability to work both independently and within a team environment.

Junior or Senior student of any major, with a preference toward Human Resources, Business, Psychology or related field.
United Ground Express, Inc. is an equal opportunity employer. We are committed to diversity and welcome all qualified individuals of different backgrounds. Applicants with disabilities requiring an accommodation should email us at
[email protected]
UGE Airport Management & Administrative
United States-IL-WHQ - Chicago - Corporate Support Center - Willis Tower
United Ground Express
Full-time
Jan 30, 2020, 1:42:55 PM