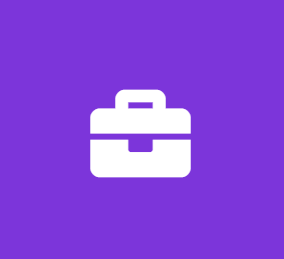 Marketing Summer Intern
Con Edison Clean Energy Businesses
Marketing Internship
Con Edison Clean Energy Businesses (CEB) through its three main subsidiaries Con Edison Solutions, Con Edison Development and Con Edison Energy, develop, own and operate renewable and energy infrastructure assets and provide energy-related products and services to wholesale and retail customers. We are headquartered in Valhalla, NY with regional offices in Tampa, FL, Milwaukee, WI, and San Diego, CA. We are one of the largest solar owners and operators in North America.
Our Summer Internship Program provides students with real work experience and the opportunity to work with a diverse pool of talent in the Renewables space. Based on your background and interests, you will be screened and have the opportunity to join the Marketing team for 10 weeks during the summer. This is your opportunity to join our talented team.
Intern Program
Dates: June 1, 2020 through August 7, 2020
Location: Valhalla, NY office
Length of Program: 10-weeks (40 hour work week)
Paid
Timeline of Applications: September 2019 – March 2020
Program Requirements:
Must be currently enrolled in a Bachelor's Degree program in Sophomore year or later, or graduate program at an accredited institution taking at least one class in the semester prior to the internship program and returning to school for at least one semester upon completion of the internship program
Have a cumulative grade point average of 3.0 or greater
Candidates must possess a strong work ethic and be flexible in meeting assignments.
Excellent analytical skills, strong interpersonal skills and a high energy level are required.
Previous entry level work experience strongly preferred
Must have strong oral and written communication skills
Strongly prefer candidates who live within a commutable distance
Must provide own housing and transportation to/from work
Must provide proper work authorization
As a condition of employment, must successfully complete a background check
Responsibilities
Department: Marketing & BD
Preferred Academic Discipline(s): Marketing/Communications
Intern will be utilized to assist with various projects within the marketing department.
Projects may include:
1. Industry research
2. Copy editing
3. Media review/placement
4. Website UX input
5. Social media content management
6. Basic graphic design
7. General marketing support duties as needed by Market Managers
Expectations would be for the individual to get an inside look at the operations and the work performed by a corporate marketing department. They would be able to utilize and apply skills learned in the classroom in practical applications within the marketing discipline.
Qualifications
Upper classman
Marketing/communications degree path
Copywriting and graphic design skills utilizing Adobe Creative Suite application. Examples of work (research, copywriting, graphics) will be required.
Candidates must possess a strong work ethic and be flexible in meeting assignments.
Must have strong oral and written communication skills
Proficiency with a variety of software applications (i.e., Word, Excel, PowerPoint) is also required.
The ideal candidate must be a self-starter, with a high level of integrity, initiative, resourcefulness, and creativity.
Equal Opportunity Employer: Consolidated Edison is an equal opportunity employer and, as such, affirms in policy and practice its commitment to recruit, hire, train, and promote, in all job classifications, without regard to race, color, creed, religion, sex, gender, age, national origin, marital status, sexual orientation, gender identity, gender expression, citizenship, eligible veteran status, disability, or any other status protected by law.
Con Edison is a federal contractor subject to VEVRAA and desires to receive priority referrals of protected veterans.
You must be eligible to work in the US independent of company sponsorship.