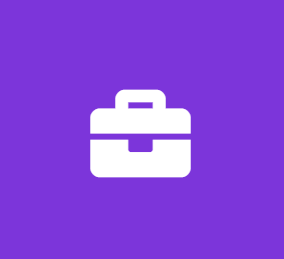 Intern - Human Resources
Walworth County
Business Internship
Under immediate direction of a Human Resource Manager, position assists with general HR administrative support. This is an opportunity for a current college student to learn the functionality of a governmental Human Resource department. Schedule flexibility available within office hours of Monday – Friday 8 AM to 5 PM. This is a paid 550 hour internship in Elkhorn, Wisconsin that will start when mutually convenient and end no later than December 20, 2020.

Essential Duties and Responsibilities: Specific responsibilities may include:

Assist in recruitment efforts including scheduling interviews.
Assist with benefits and wellness activities.
Research and collect data for various HR initiatives.
Update various databases including applicant tracking and performance management.
Filing of confidential HR paperwork.
Special projects as needed.

Qualifications: High school diploma and current enrollment in post-secondary education. 3-6 months work experience. Demonstrated interest in the field of Human Resources. Must be able to maintain a high level of confidentiality and professionalism. Have proficiency in Microsoft Office. Able to alphabetize correctly and operate standard office equipment. Have strong attention to detail as well as good communication and organizational skills. Ability to work independently.

While performing the duties of this job, the employee is regularly required to use hands and fingers, talk and hear. The employee is regularly required to stand, walk, carry, push, pull and reach out and overhead. The employee is frequently required to climb or balance and stoop, kneel, and crouch. The employee must frequently lift and/or move up to 25 pounds. Specific vision abilities required by this job include close vision, distance vision, and peripheral vision.

Selection Process: To Include:
Formal Walworth County Online Application
Education & Experience Review
Oral Interview
Reference Check
Background Check
Drug Screen
Other job related tests may be required.