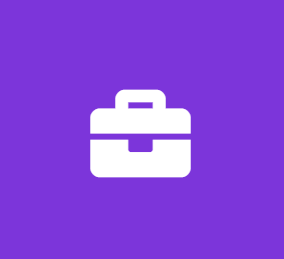 IT Support Intern
Tenable
Customer Support Internship
Your Role:
Does emerging technology excite you? Do you have a passion for customer service? Are you looking for a path in IT; however, you're not really sure exactly what you want to do? Don't worry, it's okay!
As an IT User Support Intern you'll have the unique opportunity to learn how to support the day-to-day operations of the help desk while engaging with other internal IT teams. This opportunity gives you an advantage on not only learning how an IT Help Desk operates but will allow you to network with core IT Departments such as systems and network operations, configuration management, and information security.
Your Opportunity:
Engage with internal employees to answer technical questions in person, via phone, and ticketing system on all company supported applications
Get an in depth look at why G-Suite is taking over the business world
Work closely with members of the helpdesk to create and manage new accounts based on departmental needs
Provide assistance with a Headquarters Move in Summer 2020
Create documentation for our knowledgebase. Future techs will thank you!
Collaborate with our Configuration Management Team on how we can automate processes to improve efficiency.
A chance to work on business critical projects.
What you'll need:
Currently pursuing a degree of Computer Science, Information Systems or similar
Effective interpersonal skills to work as a team member
Can do attitude with a strong desire to learn and support new hardware, software and operating systems
Understanding of Local Area Networks and troubleshooting
Ability to investigate and analyze information and to draw conclusions
Ability to communicate technical guidance and instruction to users on the use of applications and systems
If you've reached this point in the job description and feel you're still not sure if you should apply… Just do it! We know there are no perfect applicants. You may not have 100% of all those bullets listed above - and that's okay. If you're feeling like you're not going to fit in with our teams - that's not ok. We're One Tenable which means however you identify and whatever background you bring with you, we encourage you to submit an application if it's a role you can be passionate about doing every day.
We're committed to promoting Equal Employment Opportunity (EEO) at Tenable - through all equal employment opportunity laws and regulations at the international, federal, state and local levels.