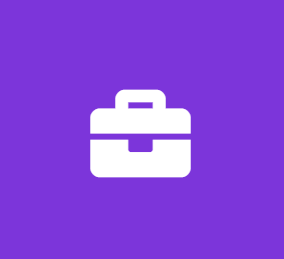 Marketing Analyst Intern
GenAlpha Technologies, LLC
Marketing Internship
Marketing Analyst Intern
GenAlpha Technologies, an industry leading provider of eCommerce and eCatalog software solutions for manufacturers and aftermarket parts suppliers, is seeking a highly-motivated individual to join our team. This position will work with our Client Service team, assisting in various projects related to the maintenance and growth of a customer eCommerce site.
Summary of Key Responsibilities:
Execute email marketing calendar and associated tactical activities
Manage blog content development process and manage onsite publication of content
Execute clients promotional calendar activities in eCommerce platform and product catalog feeds
Capture market data into reports and provide analysis of trends
Assist in product data organization, data manipulation and product attributes
Organize core activities across team platforms and processes and communicating appropriately
Other related duties and responsibilities as assigned
Requirements:
Currently working towards a higher-education degree
Ability to work part-time for the remainder of the current school year
Be located in the Brookfield, Wisconsin area
Strong written and oral communication skills
Ability to work independently
High enthusiasm and being comfortable working in a fast-paced environment
Excellent attendance record
Pay and Benefits:
This is a paid position but is not eligible for any additional benefits.
About GenAlpha
GenAlpha Technologies offers a powerful suite of integrated software and services (PartSpot) that allows manufacturers to dramatically increase revenue for their aftermarket parts line of business. The eCatalog portion of our system replaces antiquated PDF files and paper documentation with a rich and interactive experience for customers seeking information on aftermarket parts for their vehicle or machine. When coupled with our eCommerce system, the complete software offering creates a compelling solution for manufacturers to market and sell their aftermarket parts on-line. Our existing customers are already experiencing significant increases in aftermarket sales, and demand for our services is increasing. GenAlpha is uniquely postured for dramatic growth in a multibillion-dollar market with incredible opportunity. We have a robust, proven product, and an outstanding staff with unmatched industry knowledge linked with a very capable software development team. GenAlpha offers a comprehensive benefits package and an exciting work environment.
Job Type: Internship
Location:
Brookfield, WI 53005 (Required)
Work authorization: