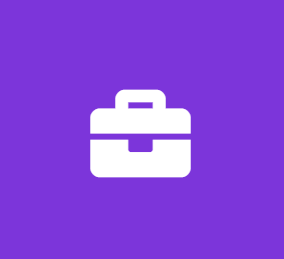 International Department Office Associate/Human Resources Intern/Trainee
YMCA of the Rockies
Business Internship
Job Description:
Position Summary:
At the YMCA of the Rockies, we believe we have something special—a sense of community—and that everyone should have access to it, along with the programs and services that make a positive impact. As part of our mission, the YMCA of the Rockies offers International Internship and Training opportunities these are a practical "on-the-job" training in an American business for overseas university students and young professionals, in their field of study.
These opportunities vary at each of the YMCA of the Rockies two locations. The participant will receive a "Training/Internship Placement Plan," normally called a "Training Plan". The T/IPP is the framework and summary of the activities you and your host company follow for the duration of your program. Host organizations cooperate with the visa sponsor to complete and sign a Form DS–7002 to verify that your training activities are appropriate and consistent with the program objectives. All parties involved in internship and training programs must agree that participants are seeking appropriate level training activities. Programs are normally tailored according to the skills and experience levels of the individual participants.
General YMCA of the Rockies Requirements:
Uphold and reflect the YMCA core values of Caring, Honesty, Respect, Responsibility and Faith in all functions
Uphold the YMCA of the Rockies Mission, policies, and programs
Possess excellent customer service skills; for example, friendly, personable, helpful, patient, and professional
Support the Association safety program. Promote safe work practices and a safe environment for guests, members, and staff
Promote a cooperative, positive, and flexible atmosphere while working with others in a diverse environment
Must be able to work evenings, weekends, and holidays
Must meet acceptable criminal background check standards
ABOUT THE YMCA OF THE ROCKIES:
The YMCA of the Rockies operates two year-round family resorts and conference centers on each side of Rocky Mountain National Park: Estes Park Center located in Estes Park, CO; Snow Mountain Ranch located in Winter Park, CO; and Camp Chief Ouray, a summer resident camp for kids located on the Snow Mountain Ranch property.
The Estes Park Center is the largest YMCA conference center in the world. At nearly 900 acres in size and serving over 200,000 guests each year, a dedicated team of individuals work to provide guests with a world-renowned experience.
We employ people of all ages, from across the country and the world, who want to experience the mountains and support our healthy spirit, mind, and body mission. Join us!
Job Requirements:
To complete your hiring process, please follow the instructions below: ​
1. References:
Please be aware and advise your references that they will be contacted via email. Your references will have to complete a form that will be sent to their email. ​
2. Criminal Background Check:
Please obtain a criminal background check from your local police station, you will also need to translate this into English. When you arrive at the YMCA of the Rockies, you will need to provide us with the original document as well.
QUESTIONS? Please call our International office at 970-887-2152 X4111 , or email
[email protected]