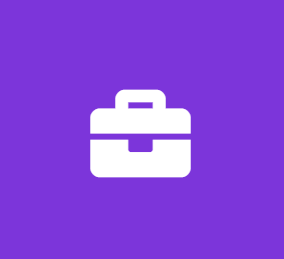 PLG Intern, Marketing - HOKA
Deckers Brands
Marketing Internship
Internship is from July-December, 2020
Deckers Brands is committed to helping our people become their best selves. We're about opportunity. Opportunity to create, to grow and to have an impact. We are a global leader in designing, marketing and distributing innovative footwear, apparel and accessories developed for both everyday casual lifestyle use and high performance activities. The Company's portfolio of brands includes UGG, Koolaburra, HOKA ONE ONE, Teva and Sanuk.
The Performance Lifestyle Brands at Deckers (HOKA, Teva and Sanuk) are seeking interns who are passionate about pursuing adventure, unafraid of new challenges and willing to take chances. Our brands are about empowering individuals to get out and after their next adventure.
HOKA exists to ignite bold change and propel people forward. Our mission is to deliver the best product, defy convention, innovate fearlessly, operate thoughtfully and inspire people to move.
As an intern in the HOKA Marketing team you will gain hands-on experience by working closely with key marketing stakeholders to see first-hand how footwear is launched to consumers. This fearless, passionate and creative person will learn the ins and outs of brand marketing, with responsibilities touching public relations, social media, go-to-market and experiential activations.
DUTIES AND RESPONSIBILITIE S:
Learn the sample ordering system to support the Marketing team with sample orders
Work closely with the internal PR team and external PR agency to develop recap reports, opportunity to present these recaps at Marketing team meetings
Assist the Marketing team with leading a project to help support the Fall 2020 brand conference. Opportunity to attend HOKA's brand conference in Goleta, CA.
In partnership with key marketing stakeholders, conduct and present a competitive analysis report
Work closely with the marketing team to develop an influencer program
Provide project coordination for various marketing projects
QUALIFICATIONS:
Junior or Senior at UCSB
Excellent written and verbal communication skills
Detailed oriented with strong organization skills
Passion and interest in footwear is a plus
Passion and interest in an active lifestyle is a plus
Strong computer skills, including MS Office (Outlook, Word, Excel, PPT)