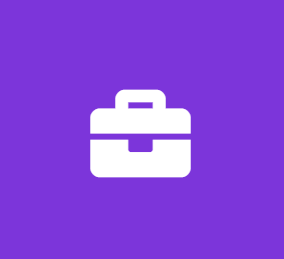 E-Marketing Summer Internship
Adrienne Arsht Center
Marketing Internship
E-marketing Internship Program
Background
As the focal point of performing arts activity in South Florida, the Adrienne Arsht Center for the Performing Arts of Miami-Dade County serves as a showcase for the finest in established and developing performing arts programs. The Center is the foundation on which established resident organizations build their programs and extend their reach. The Center also serves as a laboratory, providing first class accessible facilities for smaller, emerging and developing organizations and for the Center's own innovative productions and events.
Program Description
The E-marketing intern will assist in the execution and reporting of online marketing campaigns across email and social media platforms. They will receive exposure to behind-the-scenes processes of the organization's online marketing campaigns and have the opportunity to expand his/her knowledge of online marketing tools, strategies, and software.
Responsibilities
-Email Marketing Campaigns:
Take approved copy & graphics and layout email campaigns using an email marketing system
Proof copy before deploying test for final approval
Work with Creative Services Coordinator on edits requested by Marketing VP and Directors and Program Directors.
Provide weekly reports of standard email metrics
-Social Media:
Monitor activity across social media platforms such as Facebook, Twitter, Yelp
Work with E-marketing Manager and/or E-marketing Assistant on the execution of Facebook, YouTube, Yelp and Twitter campaigns
-Online Advertising
Facebook Ads: Under the direction of Marketing Director, deploy campaigns in Facebook and provide basic reporting to eMarketing Assistant
Google AdWords: Under the direction of E-marketing Assistant, deploy campaigns in AdWords and provide basic reporting
Program Requirements
Junior, senior or graduate status pursuing a degree in Marketing, Online Marketing or related field
Understanding of Social Media and knowledge of keyword research tools is a plus
Proficient in excel a plus (formulas and chart building)
16+ hours of availability per week between 9:00 am and 5:30 pm
Acute attention to detail, strong interest in the arts
This is an unpaid internship, but it can be taken for school credit.
Job Type: Internship
Salary: $0.00 /hour
Work authorization:
United States (Preferred)
Work Location:
Benefits:
Flexible schedule
Professional development assistance
Internship Compensation: