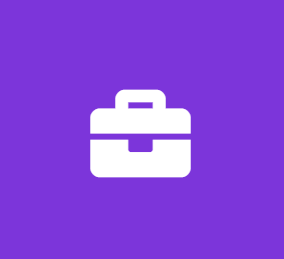 Junior Business Analyst
Holland America Line Inc.
Business Full Time
Seattle, WA

Welcome to Holland America Line, the premium cruise line dedicated to explorers, foodies and music lovers who want to explore the world on perfectly sized, refreshingly uncrowded ships filled with one-of-a-kind experiences.

COMMITTED TO THE TRANSFORMATIVE POWER OF TRAVEL

Companies that strive to be great have a higher purpose beyond commercial success. An enlightened company seeks to make the world a better place. At Holland America Line, our guiding purpose is to help unite the world through travel. We do this by introducing our guests to new lands and ways of life, fostering greater understanding and empathy among the people of our planet. Our office is located in the beautiful city of Seattle, on the Elliott Bay waterfront just a short distance from downtown. Our Corporate Team supports a fleet of 14 modern classic ships offers more than 500 sailings a year visiting all seven continents.

Responsibilities:
We're looking for full-time Entry-Level/Junior Business Analyst who want to learn and grow within our Department. The ideal candidate has a strong development and test background. The primary function of the Junior Business Analyst will be to assist in creating a test plan to meet goals and objectives, supports performance testing of non-complex application to validate the system, execute non-complex test plan to validate data, assist in enhancing test scripts, and follow general direction to assist in development and test execution as defined in test plan meets the business requirements. Attention to detail is a must.
Work with other Brand Business Analysts and Product Owners to develop user stories and scenarios using requirements.
Collaborate with developers and testers to ensure requirements are implemented correctly.
Actively engage and suggest solutions to Brands needs and/or wants.
Create reports with summary of findings, defects, and recommendations to mitigate risks in the projects and products.
Supports both Holland America Line Inc. and Seabourn Cruise lines.
Responsibilities:
Entry level or up to 2 years of experience in a data oriented role
Bachelor's degree in Business, Operations, Finance, or other related area from a four-year college or university or equivalent combination of education/experience
Demonstrated basic understanding of requirements gathering sessions, solution design, coding, documentation, and end user support using Agile methodology
College courses or related internship experience in requirements development and solution documentation
Data Visualization or reporting experience with platforms such as Tableau, ClickView, Business Objects, SSRS, Power BI, Power Pivots or similar
College courses or related internship experience with SQL; experience writing SQL queries to extract data from a database
Knowledge of data warehousing concepts and business intelligence best practices
Excellent verbal and written communication skills, including experience working directly with customers to discuss their requirements and objectives.

Benefits:
Flexible Work Schedule! –9/80 alternative workweek schedule option providing each employee with one (1) weekday off every two weeks.
Time off benefits - 8 paid holidays, paid vacation and paid sick time
Travel – Generous Cruise and Travel Privileges for you and your family
Health - Complete benefit plans including medical, dental, vision and flexible spending accounts
Wellness - Health and wellness programs include discounted health benefits and memberships
Tuition Reimbursement - Up to 80% with a maximum of $3000 per fiscal year
401(k) - Company match of 33% on employees first 6% contribution with 100% vesting after 4 years of service
Profit Sharing Plan - Eligible after 1 year of service
Employee Stock Purchase Plan – Discount on Carnival Corporation stock
Training - In-house Discover University courses on professional development
Rewards & Incentives - Employee Recognition and Reward Programs; rideshare, financial commuter incentives; special employee discounts for local venues, banking services and retail stores


Next Steps…
For more than 140 years, Holland America Line has been a recognized leader in cruising, taking our guests to exotic destinations around the world. Apply today and set sail on an exciting new career course! Our application process is quick and easy, be sure to login to our Talent Center and create a profile and then apply directly to your specific job.