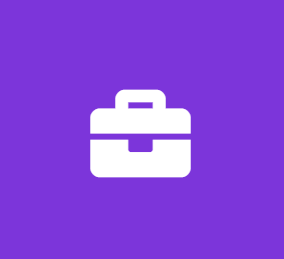 Public Relations Summer Internship
Adrienne Arsht Center
Marketing Internship
Public Relations Internship Program
Background
As the focal point of performing arts activity in South Florida, the Adrienne Arsht Center for the Performing Arts of Miami-Dade County serves as a showcase for the finest in established and developing performing arts programs. The Center is the foundation on which established resident organizations build their programs and extend their reach. The Center also serves as a laboratory, providing first class accessible facilities for smaller, emerging and developing organizations and for the Center's own innovative productions and events.
Program Description
The Adrienne Arsht Center for the Performing Arts of Miami-Dade County, one of the largest performing arts centers in the nation, has exciting opportunities for students interested in working in Public Relations. Public Relations interns will be involved in several activities within the Marketing and Communications department working closely with all members of the Public Relations team. They will gain firsthand experience promoting performances and events at the Adrienne Arsht Center, interacting with members of the media and working alongside the professional staff of a major non-profit performing arts organization.
Intern Responsibilities
Interns will assist the VP of Communication, PR Director and/or PR Coordinator with several projects including:
Assembling press kits and other media material
Writing press releases; mock media pitching
Assist in writing engaging copy for the Center's blog and social media
Escorting photographers around the Center to capture photos of performances/events
Staffing press events, including observing one-on-one media interviews
Tracking and archiving press hits
Various administrative tasks as assigned
Program Requirements
Junior or senior status, pursuing a degree in Public Relations or related field (English/Communications)
Superior writing and editing skills
Minimum 16 hours of availability per week between 8:30 a.m. and 5:30 p.m.
Availability during nights and weekends
Strong interest in the arts
This is an unpaid internship, but it can be taken for school credit.
Job Type: Internship
Salary: $0.00 /hour
Work authorization:
United States (Preferred)
Work Location:
Benefits:
Flexible schedule
Professional development assistance
Internship Compensation: