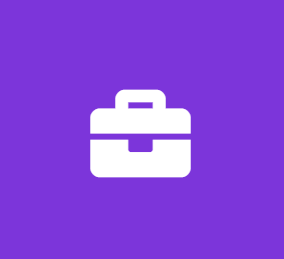 Human Resources Intern
American Eagle Financial Credit Union Incorporated
Business Internship
Internship Information:
This is a paid internship for Spring 2020 semester, to be extended as needed. Minimum commitment of 15 hours per work week required; maximum of 20 hours per week.
Position Summary:
Provide a full range of talent acquisition and administrative support with a high degree of competence. Support HR team, recruitment efforts, and projects.
Essential Duties and Responsibilities:
Talent Acquisition – 60 %
Process job postings, create requisition folders, monitor and update requisition log
Help source candidates and attract a diverse talent pool using social media platforms
Coordinate participation in Job Fairs
Review resumes in WFN ATS and manage applicant tracking including sourcing, phone screens, status changes and turn downs
Manage OPP and OMNIA process: schedule, track, review assessments results for initial phone screens, update WFN status
Schedule internal and external interviews, book conference rooms, manage recruiters' schedules in Outlook, monitor Careers inbox
Prepare documents and interview guides for onsite interviews
Draft internal confirmation letters and external offer letters
Process background checks, monitor pending searches and update recruiters
Serve as a strong liaison for candidates and new hires to ensure an exceptional experience
Co-coordinate Summer Intern Program events with HR, Marketing and Building Operations for Summer New Hire Orientation
Coordinate BA team and MSSC talent strategy meetings
Assist in Talent Acquisition end to end recruiting cycle activities
Generalist – 40 %
Aid in New Hire Orientation/Onboarding preparation:
o create binders, updating PowerPoint presentation
o setup training rooms; contact New Hires about first day
o invite hiring managers to New Hire Lunch
Gather information for and compile monthly HR newsletter
Send Portal announcements on behalf of HR; manage the Electronic Bulletin Board
Create requisition folders (including labels, job tracking form)
Email new hire onboarding surveys
Download monthly onboarding and hiring manager surveys
Create new hire bios for announcement and newsletter
Print and coordinate employee awards
Support retirement celebrations
Manage set up and delivery of Employee Appreciation gifts
Check ADA Hotline weekly
Print new hire materials
Other administrative tasks as assigned
Qualification Requirements:
Education and/or Experience:
Current undergraduate or graduate student and legally eligible to work in the U.S.
Preferred 2-4 years of college experience majoring in HR, Organizational Psychology, Business Management, or related area of study.
Other Skills and Abilities:
Proficient in all MS Office applications, including, but not limited to: Word, PowerPoint, Excel, Publisher and Outlook, experience performing fundamental data analytics from Excel spreadsheets, and creating presentations from basic outlines and guidance
Excellent customer service and written and verbal communication skills
Proven experience working in a fast paced environment and supporting a team, Previous Recruiting and HRIS experience desirable