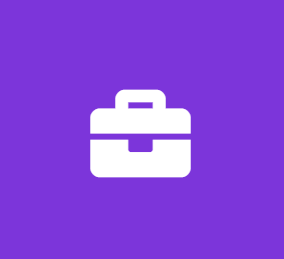 Junior Business Systems Analyst
MFS Investment Management
Business Full Time
Whether you're an investment professional, an expert in sales or a technology specialist, you'll find a culture at MFS that supports you in doing what you do best. Our employees work together to reach better outcomes, always favoring the strongest idea over the strongest individual. We put people first and show care and compassion for our community and each other. Because what we do matters – to us as valued professionals and to the millions of people and institutions who rely on us to help them build more secure and prosperous futures.
Job Description
MFS Investment Management is seeking to hire a Junior Business Systems Analyst to help develop systems technology projects that address the business needs of the Investment and Trading teams. You will independently meet with project stakeholders and business partners at all levels of the organization to elicit and gather business requirements. The Junior Business Systems Analyst follows the MFS system-development life cycle while working to release projects and maintenance items for the benefit of our clients and internal business partners.
Principal Responsibilities
Perform analysis of business activities to determine business requirements. Work with business users to understand and define needs and convert business requirements into functional specifications.
Work closely with business users, QA, developers, and other technology professionals to ensure that project deliverables are completed on time and within budget.
Act as a liaison between business stakeholders and the technology organization to ensure proper implementation of requirements within the expected timetable. Communicate any material modifications of business requirements to business stakeholders.
Formulate and define systems scope and objectives based on both user needs and an understanding of applicable business systems and industry requirements.
Ensure proper data processing through the use of data checks and reports to facilitate error free business processes.
Collaborate with the QA team in developing high-level test plans and work with automated testing team when needed for performance/load testing as well as automated regression testing.
Work to ensure a positive end product for business stakeholders by overseeing the implementation of new software. Create and maintains proper training materials and business documentation.
Follow the MFS Software Development Lifecycle (SDLC), ensuring that all steps of the process have been followed prior to releasing any code.
Provide application and production support as needed to the departments and systems that they support.
Qualifications
Bachelor's degree with a minimum of two years' experience in the financial services industry, ideally supporting buy-side technology.
Ability to efficiently utilize resources and communicate with others, both verbally and in writing.
Analytical skills and demonstrated ability to make independent decisions.
A firm understanding of systems development lifecycle.
Ability to develop creative solutions to meet business needs.
#LI-PA1
If any applicant is unable to complete an application or respond to a job opening because of a disability, please contact MFS at 617-954-5000 or email [email protected] for assistance.
MFS is an Affirmative Action and Equal Opportunity Employer and it is our policy to not discriminate against any employee or applicant for employment because of race, color, religion, sex, national origin, age, marital status, sexual orientation, gender identity, genetic information, disability, veteran status, or any other status protected by federal, state or local laws. Employees and applicants of MFS will not be subject to harassment on the basis of their status. Additionally, retaliation, including intimidation, threats, or coercion, because an employee or applicant has objected to discrimination, engaged or may engage in filing a complaint, assisted in a review, investigation, or hearing or have otherwise sought to obtain their legal rights under any Federal, State, or local EEO law is prohibited. Click here to view the 'EEO is the Law' poster and supplement .