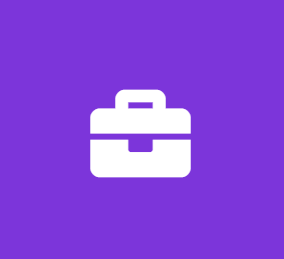 Marketing/Advertising Summer Internship
Adrienne Arsht Center
Marketing Internship
Marketing/Advertising Internship Program
Background
As the focal point of performing arts activity in South Florida, the Adrienne Arsht Center for the Performing Arts of Miami-Dade County serves as a showcase for the finest in established and developing performing arts programs. The Center is the foundation on which established resident organizations build their programs and extend their reach. The Center also serves as a laboratory, providing first class accessible facilities for smaller, emerging and developing organizations and for the Center's own innovative productions and events.
Program Description
Marketing/Advertising Interns can expect to be introduced to all facets of performing arts advertising including, but not limited to: media research, media buying, ad trafficking, social media property maintenance, radio/newspaper copywriting, editing, and promotional event support. They will work directly with Marketing Directors to assist with developing ideas and planning communication strategies for advertising campaigns. They will be exposed to the challenges and rewards of the creative process, as well as the challenging task of managing the responsibilities of supporting the advertising, promotion, e-commerce, creative, administrative and planning sector of the Arsht Center.
Intern Responsibilities
The Marketing/Advertising Intern assists the Marketing Managers with:
The advertising submission process: script and copywriting for print, TV and radio ads, spot editing and drafting elements for in-house print designers, monitoring deadlines
Drafting, implementing and executing show marketing plans and budgets
Compiling materials to prepare settlement documents to verify the actuals of budget spending
Reviewing and negotiating RFPs from prospective media/marketing vendors and partners, ensuring compliance with contractual agreements
Maintaining wrap ROIs, post-campaign reports, attending select meetings
Updating show summary reports and assisting with office tasks as needed
Daily analysis of marketing and sales data
Drafting and implementing social media campaigns
Program Requirements
Junior, senior or graduate status pursuing a degree in Marketing, Advertising or related field
Strong understanding of Social Media and knowledge of marketing plan development/media buying is a plus
Proficient in Microsoft Office (Word/Excel/PowerPoint)
Minimum 16 hours of availability in Arsht Center offices per week between 9:00 am and 5:30 pm
Acute attention to detail, strong interest in the arts
This is an unpaid internship, but it can be taken for school credit.
Job Type: Internship
Salary: $0.00 /hour
Work authorization:
United States (Preferred)
Work Location:
Benefits:
Flexible schedule
Professional development assistance
Internship Compensation: