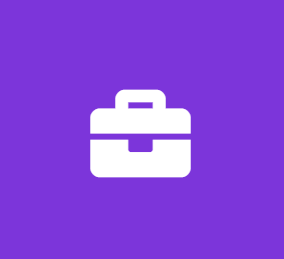 Data Science Intern (944)
ABC Supply Company
Data Science Internship
Data Science Intern
ABC Supply Co., Inc., the nation's largest wholesale distributor of construction materials, is looking for Data Science Interns to join the Data Science team in Chicago, IL for a summer internship.
Summary
We are aiming to transform our business with data science, and as a Data Scientist you will be part of an executive sponsored advanced analytics and data science center of excellence team at ABC Supply that is leading this transformation.
During your internship you will be responsible for assisting in the full lifecycle of data science projects, from analytic question definition, through data gathering, modeling, reporting/visualization development, testing, and operational deployment and support iterations in close collaboration with the data science team and broader IT organization. This includes working with business stakeholders to gather objectives and outline project scope, translate into technical designs, finding the right data, and then develop the end user friendly reporting and analytics platform of standard reports and self-service analytics interfaces with agile approach. This role requires a detail oriented, creative data scientist, comfortable working in a collaborative environment and ability to strive in the face of ambiguity and ever-changing priorities.
Responsibilities
· Collaborate on data collection efforts (external API's, public data sources, etc.) and assist with the data and analytics infrastructure design and maintenance (MS Azure based solutions).
· Conduct Extensive descriptive analytics on the newly collected data, including visualization development.
· Connect the dots and use the data to solve real business problems using the right machine learning or statistical modeling techniques.
· Maintain and development of existing models into production (error handling, testing, etc.)
· Share your knowledge with the team, and learn more along the way
· Present your work to ABC Executives at the end of the Internship Period.
Skills and Qualifications
· Practical understanding and practical experience with a wide range of Machine Learning and Statistical Modeling algorithms/techniques.
· Practical experience delivering exploratory and long term insights leveraging data visualization tools outside of statistical packages. I.E. Tableau, Power BI, D3.js
· Experience in writing clean efficient, and reproducible R and/or Python code for data cleansing and modeling
· Ability and passion to learn any new tool/language/algorithm on the fly (this is what you do for fun anyways).
· Ability to convey complex solutions\models and the value of the information to all levels of the organization
· Good understanding of RDMS and SQL, and meaningful exposure to cloud solutions.
ABC Supply is a 13 time Gallup Great Workplace Award Winner and offers a competitive wage and a great benefit package to eligible associates. If you are seeking a new and exciting opportunity and have the required skills and experience, we may have just the position for you!
Equal Opportunity Employer / Drug Free Workplace
Job Type: Full-time