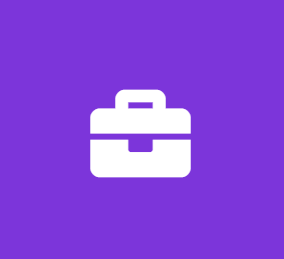 Class of 2020: Channel Marketing Summer Intern
Take-Two Interactive Software, Inc.
Marketing Internship
INTERNSHIP PROGRAM OVERVIEW
The Take-Two Interactive Internship Program is designed with the intent that students walk away with meaningful learning experiences that enhance both their personal and professional development goals. T2's Internship Program also serves as a gateway to building a talent pool of rising stars for permanent roles.
Our interns gain substantive, first-hand business insight while building upon professional skills. Interns will gain hands-on exposure in the area(s) of their desired interests as well as participate in team-based summer-long projects.
Paid Internship Program in the heart of New York City
Hands on exposure to areas of interest
Regularly-scheduled seminars and learning opportunities
Executive luncheons with our leadership team and CEO
Networking, volunteer and social events
Interns are expected to be available from May 26th - August 7th in order to participate in all programming and activities.
POSITION OVERVIEW
What You'll Do:
Assist with asset management – upload/remove asset from database for distribution
Audit retail product pages for accuracy and report errors
Communicate clearly with various internal departments as well as customers, Publishing labels, and external partners in a positive, professional manner
Keep accurate project tracking documents and ability to evaluate/flag risks
Research and report on industry trends – includes off site retail visits
Communicate with US and international Sales teams and keep track of marketing requests
Process sales data, provide reporting, and conduct account analyses to support sales team efforts
Provide general administrative support
Who We're Looking For:
Candidate should be well organized, able to multi-task, and work on their own. This includes the ability to plan a project from beginning to end; i.e. set goals, complete stages on time, meet with necessary individuals, and keep the project on course. They must also keep their supervisors/managers informed throughout the lifecycle of the project and seek direction when needed.
BS / BA degree (or equivalent)
Proficient with Microsoft Office suite with a focus on Excel and PowerPoint
Attention to detail, quick learner, and the ability to take constructive criticism
Excellent written and verbal communication skills
Graphic design experience a huge plus!