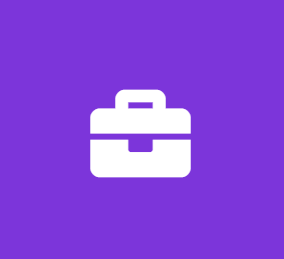 Social Media & Photography Intern
42 Growth Strategies
Marketing Internship
About 42 Growth Strategies
42 Growth specializes in taking emerging brands in the wellness, health, fitness and medical fields and transforming concepts into leading consumer brands. We love to collaborate with exciting new visionaries to transform the way your business performs.
Our strategy is based on the developing the leadership of each brand in order to create long-term business growth. We believe in leadership-based cultures that enable a company's identity to create its success and optimization.
We are looking for proactive, organized and visionary social media interns who can assist in the management of 1-3 company client accounts on a day-to-day basis, as well as provide photography services at client locations in the Madison & Hoboken NJ areas.
Social Media Internship Responsibilities & Duties
Develop and maintain a weekly and monthly social media and blogging calendar.
Schedule and coordinate a weekly brainstorming meeting with company to establish content ideas for the week ahead/month ahead, and to plan for a short term and long term social media, editorial, marketing and blogging calendar.
Conceptualize, create, curate and publish daily content, building meaningful connections and encouraging continued engagement.
Understand and monitor social media analytics by tracking key social media analytics on a regular basis, and adjusting the strategies to optimize outreach.
Community Outreach & Growth (finding new contributors, connecting with local/relevant bloggers/professionals, helping to create partnerships).
MUST bring creative and out-of-the-box ideas to the table.
Create engaging social media content.
Assist with streamlining company social media accounts (Facebook and Instagram), ensuring uniform content and tone of voice for landing pages, graphics, and other elements within the platforms.
Increase the number of followers on all accounts by following and engaging with potential vendors and artists.
Monitoring and replying to posts.
Posting on a daily basis (schedule posts using social media apps).
Social Media Internship Skills & Requirements
Creative self-starter with an entrepreneurial attitude.
Openness to learn and willingness to try new things.
Familiarity with social media analytics such as Facebook insights to assess trends.
Experience with basic photo editing and video editing, is not necessary but is a plus.
Experience with mainstream social media platforms.
Detail-oriented with strong written and verbal communication skills.
Ability to work independently and in collaboration with the team.
Must be able to work in short time frames, be motivated to get work done quickly.
Access to photo-editing software
Familiarity with the business side of social media, insights, impressions, influencers etc.
Proven written communication skills, and a passion for writing both short- and long-copy.
An interest in marketing, communications, social media or reputation management.
Familiarity with key social media tools (e.g. Instagram, Facebook) and with Microsoft Office products (e.g. Word, PowerPoint, Excel).
Excellent attention to detail and a high motivation to learn.
An ability to prioritize work and complete tasks with quick turnaround times.
Experience in creating content for social media.
Experience in social media management.
Flexibility & ability to create daily posts & engage with our audience on a daily basis (3-4 hours per day, including weekends).
Located in NJ/NYC.
Qualifications
Able to work proactively and responsibly while working remotely.
Available to work a minimum of 20 hours per week.
Proficient computer and digital media skills.
Content Creation: 1 year (Required)
Social Media Management: 1 year (Required)
Writing: 1 year (Required)
Microsoft Office: 1 year (Required)
Benefits
Flexible schedule for students.
Bonus stipend available upon successful completion of the internship.
Valuable hands-on experience.
Course credit may apply.
Opportunity for a reference letter/usage of reference from an industry leader and from an Ivy League graduate.
Job Type: Internship
This is an unpaid internship with the goal of exposing up-and-coming social media savvy students to the industry. We encourage you to use this internship to gain course credit if the school allows.
- Along with your application, please write a (non-formal, quick and to the point) cover letter explaining your relevant experience or coursework with social media and content creation.
- We are looking for applicants located in the NJ/NYC area, primarily Hoboken and Madison, NJ and surrounding areas. Ability to create content through photography is a plus (for example, visiting a client who has a wellness spa in order to capture engaging photos and stories that can be edited and used for social media graphics).
Job Type: Internship
Salary: $0.00 /hour
Experience:
Relevant: 1 year (Required)
Location:
Additional Compensation:
This Job Is:
A good job for someone just entering the workforce or returning to the workforce with limited experience and education