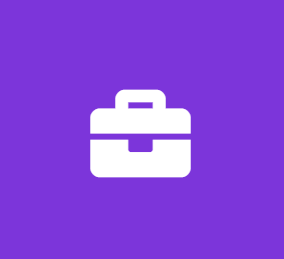 Sales Development Representative (SDR) Internship
Universal Media
Marketing Internship
Company Description:
Universal Media is an Out of Home Media Company that specializes in place-based out-of-home advertising. We pioneered Shopping Center advertising over 38 years ago. As a leader in Shopping Center & Place-based Static and Digital OOH advertising, we give advertisers the opportunity to deliver their message to consumers when it matters most. We are redefining out of home media by delivering lasting impressions for local, regional and national brands.
Job Description:
Our Sales Department is in search of a hungry and talented Sales Development Rep (SDR). Are you looking for invaluable experience, professional connections, and unique opportunities? The Out of Home advertising industry is the fastest-growing traditional media category. In fact, it's predicted that the two dominant forms of advertising over the next 10 years will be OOH (Out-of-Home) and internet/mobile advertising.
Become an intern with Utah's # 1 place-based Out-of-Home advertising company. We are now looking for smart, energetic, passionate, organized and competitive individuals to join our growing sales team and help accelerate the growth of the company. Do you love media and technology? Do you enjoy working in a team environment? Do you know how to hustle? Do you love to sell? You'll collaborate closely with our VP of sales to help create new opportunities to fill the pipeline by scheduling initial discovery calls and meetings - then help advance those opportunities further into the pipeline with follow-up meetings, ultimately leading to new revenue generated for Universal Media.
This is an opportunity to build relationships with agencies and other professionals in the industry, as well as learn the business of advertising sales within the Salt Lake City and National markets.
Internship Responsibilities:
Assist in a smooth and accurate flow of information between the account executive and respective internal departments
Prospect, educate and qualify leads to create sales-ready opportunities
Strategize territory and target accounts
Devise an account penetration game plan
Apply a multi-channel approach to prospecting, leveraging, email, phone, social selling and other techniques to generate business
Work with several selling platforms to generate new sales opportunities and grow our pipeline
Learn how to conduct call openers, overcome objections and successfully ask questions to qualify prospects
Schedule meetings and demos for sales Territory Managers after proper lead qualification
Research target accounts for outbound call campaigns
Manage and update the company's contact and account databases as it relates to the respective region
Reach out to prospects via phone or email depending on the situation. Generate enough interest with the prospect to determine whether they're a good fit or not.
Support sales account executives on pitching, proposals, and meetings, compiling marketing materials, and assisting in campaign flow – as needed.
Assist with OOH industry research.
Sales presentations
Maintaining client relationships
What we are looking for:
A positive attitude and a desire to win
Interest in learning and being a part of the Out-of-Home advertising industry.
Strong work ethic
Desire to launch a career in sales
Ability to prioritize and manage multiple priorities in a fast-paced environment
Previous successful sales experience OR a strong interest in a selling role
Strong communication skills; clear internal communicators
Outgoing, confident personality
Highly organized and able to work cross-functionally with internal teams
Confidence and interest in problem-solving
Understanding or willing to learn OOH advertising
Strong writing skills and excellent phone manner
Strong administrative skills including experience with Microsoft Office and Google Docs spreadsheets, creating marketing emails, etc.
Experience using Salesforce or other Customer Relationship Management (CRM) tools is preferred
Passion for working with emerging technologies and an ability to incorporate them into new campaigns.
Can easily thrive working in a start-up type environment.
Currently pursuing a bachelor's or master's in business, entrepreneurship, sales, marketing or any other related field.
Is driven to meet Universal Media's Core Values of Innovation, Passion & Excellence, Empowerment & Initiative, and Teamwork over ego.
Additional Application Requirements:
Major in marketing, advertising, communications or related field excellent writing, proofreading and grammar skills
We are targeting someone who is fun, energetic and has a desire to build positive relationships throughout the company.
Age 18 years or older
Enrolled in an undergraduate program, preferably in junior year of study
Excellent customer service and communication skills as well as superior attention to detail
Ability to multi-task and prioritize efficiently in a fast paced environment Some office experience
Is driven to meet Universal Media's core values of innovation, passion & excellence, empowerment & initiative, and teamwork over ego.
The desire to learn and contribute to the success of Universal Media.
Opportunity to earn sales commissions on leads generated
Preferred Time Commitment: Three-Four days per week or equivalent of 20 hours per week throughout the term.
If you've reached this point in the job description and feel you're still not sure if you should apply…Just do it! We know there is no such thing as a perfect applicant. You may not have 100% of all those bullets listed above - and that's perfectly okay. We are looking for people who feel passionate about the ability to interact with people and love the thrill of making the sale!
Job Types: Internship, Commission
Salary: $14.00 /hour
Experience:
Sales: 1 year (Preferred)
Location:
Salt Lake City, UT (Required)
Commission Only:
Additional Compensation:
Work Location:
Internship Compensation:
Schedule:
Monday to Friday
No weekends