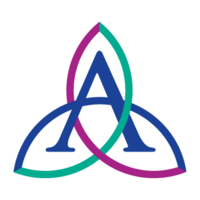 Nursing OR Internship Program - PERIOP Program - March Cohort - OR RN
Ascension
Nursing Internship
We Are Hiring
Title: Nursing OR Internship Program - PERIOP Program - March Cohort - OR RN
City/State: Nashville, TN
Facility: Saint Thomas Midtown and Saint Thomas West
Additional Details: Periop Program, Nursing OR Internship Program, Full-Time, March Cohort 3/17/2020
Periop 101 Program:
The Periop 101 Program utilizes a comprehensive, blended curriculum designed to help nurses succeed in the surgical environment. Along with evidence based e-learning modules our program offers hands-on experience in simulations, skills labs and clinicals.
Currently we offer 3 cohorts a year: Spring (March), Summer (July) & Fall (October). The first 7 weeks of each cohort combine classroom learning with clinical observation. After the successful completion of AORN's Periop 101: A Core Curriculum, interns will begin their 12-16 week preceptorship as circulating nurses in the OR.
What You Will Do:
As a Operating Room Nurse with Saint Thomas, you will have the opportunity to deliver professional nursing care in the operative setting to patients undergoing surgical or other invasive procedures. The OR provides an exciting opportunity for RN's who are flexible, energetic, and love to work as a team.
Responsibilities:
Perform circulating functions including monitoring, recording and communicating patient condition and managing overall nursing care of patient before, during and after procedure.
Directly assists operating physician and OR team with surgical tasks including patient positioning
Prepare operating rooms and surgical instruments and equipment for use.
Interviews the patient, makes sure the OR is prepared with equipment, instrumentation, and supplies
Communicate with the families throughout the procedure
Beyond that you will be supportive of the OR team at the surgical field
Responsible for operating speciality equipent (lasers, zeego, acist injector, medrad)
Troubleshoot endoscopic tower equipment
Complete documentation throughout the procedure
Why Join Ascension?
Ascension Saint Thomas is the leading faith-based health care system in Tennessee and is a part of Ascension, the largest non-profit health system in the U.S. and the world's largest Catholic health system. We are committed to delivering compassionate, personalized care to all, with special attention to persons living in poverty and those most vulnerable.
What Ascension Saint Thomas has to offer:
Power of Purpose:
For us, work is more than the place we go each day. It's an environment that nurtures relationships, connects talent, and understands patients. Our innovative spirit impacts and influences the community that we serve.

Culture of Teamwork:
We encourage diversity of talents while offering the support of a multi-disciplinary team.
Professional Development: By supporting our associates and their professional development, we ultimately enhance the care and services we provide to the community. Through this development, our associates find new opportunities for career advancement.
Compensation/Benefits:
Ascension Saint Thomas provides a competitive compensation package inclusive of a wide range of flexible benefit options. We support work-life balance through generous paid time off and encourage spirituality in the workplace.

Innovative Environment:
We are a progressive, stable company with 120 years of experience in delivering world-class personalized care. At Ascension Saint Thomas, we are actively trying new solutions to help overcome some of healthcare's toughest challenges.
About Saint Thomas West:
Comprehensive Cardiovascular Program
Truven Top 50 Cardiovascular Hospital
Truven Top 100 Hospital 14 Consecutive years
Kidney Transplant Program
Robust Robotic Surgical Program
New 14 bed ICU in development in a 100+ ICU bed hospital
About Saint Thomas Midtown:

Largest obstetrical program in Tennessee, region and Ascension Health with 6,600 births annually
58,000+ ED visits
State of the art, newly renovated orthopedic institute
Newly opened comprehensive cancer institute
Robust robotic surgical program
What You Will Need
Licenses/Certifications/Registration:
Required Credential(s):

BLS Provider credentialed from the American Heart Association (AHA) obtained prior to hire date or job transfer date.
Licensed Registered Nurse credentialed from the Tennessee Board of Nursing or current home state license for multi-state license recognition Compact State obtained prior to hire date or job transfer date.
Education:
Diploma

Diploma from an accredited school/college of nursing required
Work Experience:
Equal Employment Opportunity
Saint Thomas Health Services complies with all applicable federal and state laws prohibiting discrimination in hiring or employment practices on the basis of citizenship, race, color, religion, gender, age, national and ethnic origin, disability, or veteran status.
No question or item on this application for employment is intended to secure information to be used for such discrimination. Information obtained through this application will be used solely to determine qualifications and suitability for employment. This application will be valid for a period of 90 days from date of completion.
Please note that Ascension will make an offer of employment only to individuals who have applied for a position using our official application. Be on alert for possible fraudulent offers of employment. Ascension will not solicit money or banking information from applicants.
E-Verify Statement
Saint Thomas Health participates in the Electronic Employment Verification Program. Please click the E-Verify link below for more information.

E-Verify (link to E-verify site)