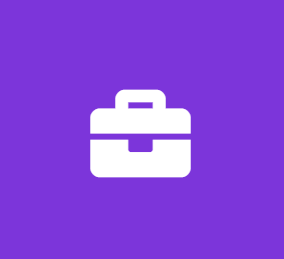 Business Development Intern - Summer 2020
Safran Test Cells
Business Internship
Business Development Internship - Summer 2020
Attention all Juniors and Seniors, we invite you to explore a career in the aerospace industry at Safran Test Cells. Safran Test Cells is an aerospace engineering company responsible for the design and supply of aero-engine test facilities and test equipment. We are a subsidiary of Safran Group, an international high-technology group and tier-1 supplier of systems and equipment in the Aerospace and Defense markets. Operating worldwide, Safran has nearly 90,000 employees and is ranked among the Top 100 Global Innovators by Thomson Reuters.
Internship Description:
The main objective for this internship is to develop new aftermarket services or products by tracking and measuring efficiencies of their deployment. You will identify potential opportunities to feed into the development of the business through analysis of quotes, market trends, and various business plans. After the internship, you will have gained a strong foundational knowledge of various systems of a test cell (Data Acquisition system, fuel system, air system, vibration), learned how to extract meaningful data, understand how data can be applied to add aftermarket products and increase or improve services for aerospace industry customers.
Responsibilities:
Enhance sales efforts of our support, maintenance and services organization.
Track and provide insight into relevant consumer marketing trends
Analyze and apply data to improve efficiencies in services and add aftermarket products
Requirements:
Pursuing Bachelor's degree in Business, Marketing, or relevant coursework required
Strong critical thinking and problem-solving skills
Querying, reporting, data extraction, data cleaning, data manipulation, data validation
Ability to clearly communicate and simplify complex ideas verbally and in writing
Understanding of electro-mechanical or engineering concepts is preferred
Paid Internship: $20
Duration: Summer 2020, May 26-August 21
Hours: M-F, Up to 40 hours per week
Application:
Interested students should submit a resume and a cover letter describing your interest in this opportunity, how this opportunity fits in with your career goals, and your past accomplishments. Please include the internship title in your subject line.
This description has been designed to indicate the general nature and level of work performed by an employee within this position. The actual duties, responsibilities and qualifications may vary based on assign mentor group. All qualified applicants will receive consideration for employment without regard to race, color, ethnicity, religion, sex, national origin,disability, veteran status, genetic data or other legally protected status.
Job Type: Internship
Salary: $20.00 /hour
Job Type: Temporary
Salary: $20.00 /hour
Work authorization:
Work Location:
Benefits:
Employment Length:
Schedule: