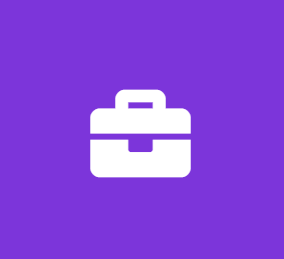 Supply Chain Consultant (Entry Level)
Bricz
Business Full Time
Supply Chain Consultant (Entry Level)
About Bricz
Bricz is a next-generation supply chain consulting company based in Atlanta, GA. We are a mix of enterprising supply chain leaders and meticulous execution specialists with a passion for the supply chain. Today, we are a trusted Supply Chain Value Partner for several Fortune 500 companies and Top 100 Retailers.
Since 2013, our people are at the core of everything we do here at Bricz. They make us who we are, and we empower them to bring big ideas and challenge the norm. Our team members are entrepreneurial with a unique mindset of critical questioning, innovation, service, and continuous improvement for our clients. Our commitment to you is to offer a highly rewarding workplace with a healthy work and life balance.
Supply Chain Consultant Job Description
The Supply Chain Consultant position will work to create complex supply chain solutions in a fast-paced work environment. The candidate must be driven, accountable, and analytical with excellent interpersonal skills. This position will work closely with and report to a manager/mentor. This role requires a high level of face-to-face interaction with clients and senior leadership teams.
While the primary duties will vary based on the project scope and the candidate's specific role within the team, the work for this position will focus on Bricz's 3 core areas of service: Analysis, Optimization, and Implementation.
Analysis:
Communicate with clients to understand business requirements and perform network analysis
Provide data-based recommendations on large-scale, strategic supply chain initiatives
Utilize industry expertise to assist clients in selecting the perfect supply chain software
Implementation:
Support software implementation from initial project conception through final installation
Configure supply chain software to meet unique client requirements and business needs
Perform end-to-end system testing to validate system configuration
Provide daily system support by performing root cause analysis for system issues
Establish effective training and documentation to transition knowledge to client's team
Optimization:
Actively identify opportunities for continuous improvement within a supply chain
Configure supply chain systems to work in tandem with operations to ensure peak efficiency
Streamline operations by collaborating with cross-functional teams that can include anyone from warehouse workers, to IT to top executives.
All Bricz employees are highly encouraged to contribute to the company's internal growth. Bricz gives all employees the freedom to contribute to internal departments such as marketing, sales, recruitment, training, etc.

Job Requirements:
Bachelor's degree in engineering, computer science, or business w/ supply chain focus
Internship/Co-op or other work experience
Flexibility to travel up to 75%
Flexibility to relocate to Atlanta, GA
Strong analytical thinking and problem-solving skills
Ability to communicate to all levels of an organization
Strong entrepreneurial spirit and a willingness to drive company growth through internal departments
Preferred Qualifications:
Strong fundamental knowledge of supply chain concepts with a primary focus on distribution applications
Internship/Co-op or other work experience with relevance to the supply chain industry
Proficient SQL knowledge as a troubleshooting and reporting aid
Ability to measure key supply chain metrics and share feedback with client executives
Experience championing functional testing to ensure quality solutions
Experience troubleshooting complex software solutions
Ability to identify operational efficiency opportunities
Experience integrating supply chain systems
Hands-on working knowledge of any of the following supply chain technologies is a plus:
Warehouse Management Systems (WMS)
Order Management Systems (OMS)
Labor Management Systems (LMS)
Transportation Management Systems (TMS)
Enterprise Resource Planning (ERP) Systems
Supply Chain Business Intelligence Tools
Not currently offering sponsorship for employment visas