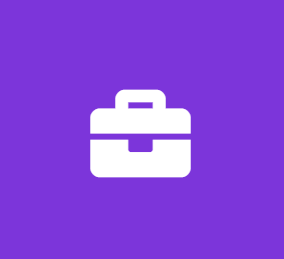 Entry Level Business Analyst
TBS Solutions
Business Full Time
The Opportunity
TBS Solutions is a fast-growing Information Technology services company. We are the go-to Business Analysis, Agile Scrum and Project Management training professionals in the DMV area. We have many years of solid industry knowledge and professional contacts that will help you realize your dreams of securing a profitable and sustainable career with a bright future.
We are seeking highly motivated and driven individuals who want to make a professional change or jump start an exciting career as a Business Analyst (BA).
Role:
The BA role is responsible for eliciting, analyzing and documenting business requirements from business stakeholders. The BA is expected to act as a liaison between the business and the technology team to ensure that requirements are effectively translated and understood. The BA facilitates workshops and interviews to identify and gather requirements.
Responsibilities:
Perform business analysis in a traditional waterfall and/or Agile project environment.
Facilitate requirements gathering workshops and interviews with stakeholders.
Document requirements and create user stories for Agile projects.
Effectively translate business requirements to the developers and technical team.
Provide recommendations to resolve business problems and improve business processes.
Perform gap analysis between the "as-is" and "to-be" business process.
Facilitate User Acceptance Testing (UAT) to ensure requirements have been met.
Assist project manager with updating project plan and other project tasks.
Requirements:
A Bachelor's Degree with a major in Computer Science, Information Systems, Engineering, Business, Accounting, Finance, Economics or other related technical discipline is preferred.
Good problem solving, active listening and analytical skills.
Good oral and written communication skills.
Basic computing knowledge.
We offer:
On-site industry standard training in Gaithersburg MD
Certified Business Analyst instructors
Interview coaching & Resume assistance
Job Placement Assistance and Support
Viable job offers after marketing new graduates
Attractive Salary Offers (65K – 85K)
Training Process:
5 weeks onsite training in Gaithersburg MD
Hands-on industry standard training experience
Training start date: Thursday February 6th, 2020 (starts 6pm)
3 days training schedule (Thursday evening, Friday evening and Saturday morning)
Certified Business Analyst Instructors
Case studies and real project examples
One-month mentoring/support after joining a project
Job Type: Full-time
Salary: $65,000.00 to $85,000.00 /year
Work Location: