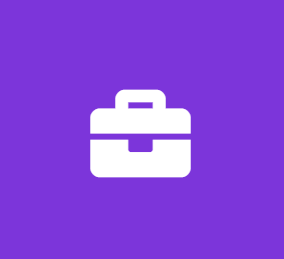 Medical Assistant Intern
Mount Sinai Medical Center - Florida
Customer Support Internship
Medical Assistant Intern - New Grads welcome
As Mount Sinai continues to grow, so does our legacy of caring.
Mount Sinai Medical Center is proud to be South Florida's hospital of choice for great medicine. With more than 4000 employees, 500 volunteers, 670 beds, 26 operating suites and more than 650 physicians and 950 nurses, Mount Sinai is South Florida's largest private independent not-for-profit teaching hospital.
It takes the contribution of many individuals to make Mount Sinai the world-class institution it is today. As a team, we have focused our efforts on assuring that our patients receive high quality medical care. We're looking for motivated professionals who seek the challenge and stimulation of working in an academic medical center with an international reputation.
Duties:
Assists physician with basic procedures during patient examinations.
Takes patient's vital signs as necessary
Adheres to Universal precaution guidelines in the performance of patient care activities.
Monitors and manages patient schedule in order to ensure optimal patient flow amongst physician.
Greets and escort patient safely from the waiting area to appropriate areas in the hospital.
Understands and executes physician's preferred treatment protocols when coordinating patient flow.
Prepares and administers medication as instructed by the physician; this includes the administration of injections.
Ensures exam rooms are appropriately stocked with supplies and equipment prior to physician seeing patients.
Maintains appropriate par levels and inform supervisor when reorders are necessary in order to avoid any shortage in supplies.
Demonstrates appropriate medical knowledge and effectively communicate instructions to patients.
Ability to communicate to patients any procedures to be performed and provide preparatory instructions and answer basic questions, as required.
Demonstrates the ability to understand and react to the unique needs of the patients.
Flexible to changes in work flow, as needed.


Requirements:
Medical Assistant Certification - ARMA or NHA equivalent.
BLS Certification is required.
Completion of Medical Assistant training.
High School diploma.


We offer:
An excellent, team focused work environment with opportunity for professional growth
Competitive salary with bonus potential
Savings plan with company match
A variety of health, dental and vision plans
On-site childcare, tuition reimbursement, and much more!
#CB19