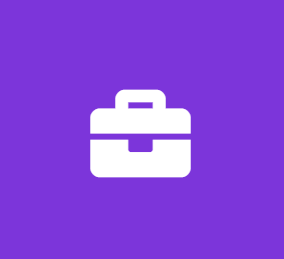 Entry Level Desktop Support Specialist
Tokio Marine HCC
Customer Support Full Time
Entry Level Desktop Support Specialist
Can you explain complicated technical information to the non-technical end user in a clear and concise manner? If you have strong communication skills and like the idea of working independently while supporting 100+ users across multiple business units, we have an exciting opportunity for an Entry Level Desktop Support Specialist in the Wakefield, MA office. We are looking for a problem solver who exhibits a can-do attitude, remains calm under pressure and someone who wants to expand their desktop support knowledge base to include Systems Admin.
You will have autonomy in this role as the sole IT support professional (among a group of IT developers) in this office. This position reports to a Systems Engineer who primarily works out of the Salem, NH office.
Tokio Marine HCC - Specialty Group, a member of the Tokio Marine group of companies, is a market leader in providing specialized insurance products for the sports, entertainment and promotional industries. We provide an unmatched portfolio of products including event cancellation, high limit disability, kidnap and ransom, weather, travel, event liability and much more. We cover major sports and entertainment events, professional athletes and entertainers and other unique assets.
Position Overview
The primary focus of the Entry Level Desktop Support Specialist is to provide desktop support to end users in the Wakefield, MA office as well as several remote employees. You will provide prompt and accurate responses to and diagnose problems through discussions with users on a variety of requests concerning network, hardware, software issues, or other end-user related issues. You will need to identify, research, and resolve moderately complex technical problems and respond to phone calls, email, and personnel requests for technical support as well as document, track and monitor the problem to ensure a timely resolution.
You will also be responsible for effective provisioning, installation/configuration, operation, and maintenance of systems hardware and software and related infrastructure. You will participate in technical research and development to enable continuing innovation within the infrastructure, as well as ensure that system hardware, operating systems, software systems, and related procedures adhere to organizational values; enabling staff, clients, and vendors. Corporate IT will have influence over some of these responsibilities.
Performance Objectives
Cross train with the IT Operations Manager on the position: During the first 90 days, work with the IT Operations Manager to learn our systems, procedures and staff. The IT Operations Manager will be working remote, with the possibility of an office visit to train in person. You will also work with other IT staff from TMHCC business units, including TMHCC corporate to train on required tasks.
Provide support to users and systems: Within the first 6 months, you will provide second tier support for 100+ users in a Windows 10 and Office 365 environment, maintain multiple Windows Server machines, WAN/LAN systems, VolP phone system, and security-related patches, as well as become the point person for any facility-related requests with minimal backup from other IT staff needed.
Work independently: By the end of 6 months, you will have developed a working relationship with users and IT staff (local, NH and corporate) and will have the ability to solve problems and work independently. You will be the sole in-house IT support person. This position is multifaceted and requires a high level of patience and the ability to maintain composure under stress; you will be working with users at all ability levels and balancing time with other responsibilities.
Experience & Education
Associate degree in computer science or a related field or the equivalent education and/or experience required
Minimum of two years of relevant and progressive professional desktop support experience
Desired Certifications
CompTIA A+ Certification
ITIL Foundation Certification
Microsoft Certified Systems Administrator (MCSA) for Windows 10 or later
Travel Expectations
Travel Percentage <10%
May require a valid passport
If your experience matches these requirements, please apply WITH A COVER LETTER INCLUDING SALARY RANGE REQUIREMENTS.
The Tokio Marine HCC Group of Companies offer a competitive salary and employee benefit package. We are a successful, dynamic organization experiencing rapid growth and are seeking an energetic and confident individual to join our team of professionals. The Tokio Marine HCC Group of Companies are equal-opportunity employers. Please visit www.tmhcc.com for more information about our companies.

#CB
#LI