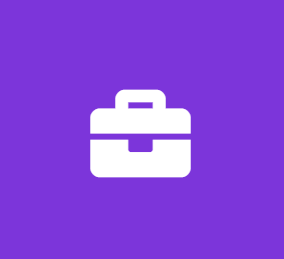 2020 Summer - IT Support Intern
Workiva Inc.
Customer Support Internship
Workiva is searching for a talented Intern to join our Help Desk team! The IT Support Intern will support Workiva employees by ensuring that they are equipped with the necessary equipment and software to succeed in their roles. This position works with employees across all levels of Workiva and delivers support services in a timely and efficient manner.
What You'll Do:
Provide basic technical support through in-person or remote communication
Use established practices and procedures to provide solution-orientated service with a constant focus on the internal customer experience
Answers phone calls, emails and messages from internal customers regarding IT issues
Tracks the status of issues utilizing JIRA tickets
Triage requests to ensure they are assigned to the appropriate party
May engage in technology-related project work as needed
What You'll Need:
Actively seeking a degree in a related field; Information Technology, Network Administration etc.
Demonstrated ability to effectively communicate by phone, text, or in person
A sense of urgency while helping internal customers
Proactive problem solving
Ability to translate technical terminology into everyday language
Ability to work autonomously
Demonstrated ability to manage multiple priorities and customer expectations
Where You'll Work:
We firmly believe our people are our greatest assets, and our unique culture gives employees the opportunity to not only make a difference, but BE the difference. Employees at Workiva develop and provide cutting-edge solutions and services to the business market. We hire smart, talented people with a wide range of skills who are hungry to tackle some of today's most challenging problems. Workiva offers a creative culture and open-minded leadership. We want you to thrive, which is why we provide you with perks like:
Health & Wellness:Need a break? Hit the relaxation room, or take a bike ride.
Casual Dress:Workiva has a casual work environment, most people wear jeans to the office.
Extras:Free healthy snacks and drinks, Friday social hours with stocked fridges, awesome team outings, and even five dog-friendly offices.
Learn more on our Muse Page
More about Workiva:
At Workiva (NYSE:WK) we create best-in-class solutions for enterprise productivity. Workiva started with an idea: to make complex collaboration easy. Wdesk is being used by thousands of companies globally, including over 70% of the 500 largest U.S. corporations by total revenue. We love our customers, and they love us back.
Applicants must be authorized to work in the United States on a full-time basis without currently or at any point in the future requiring sponsorship.