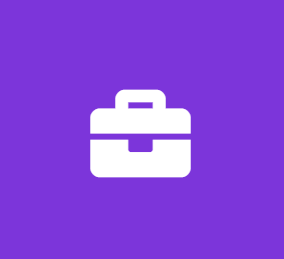 Staff Nurse-Operating Room Internship
New Hanover Regional Medical Center
Nursing Internship
JOB SUMMARY:
Periop 101 is a program used by educators to train new perioperative nurses. It consist of 25 online learning modules delivered through AORN,s e-learning platform. Periop 101 is designed is designed as a blended program to be given in conjunction with a clinical preceptorship. The program and orientation to the OR is approximately four months.
The Professional Registered Nurse works under the direction of the Nurse Manager. The RN has responsibility and accountability for the provision of patient care. The RN communicates and coordinates the patient's care in an interdisciplinary model. The RN manages and delivers patient care utilizing the nursing process of assessment, planning, implementation and evaluation. The RN applies critical thinking skills to resolve problems. The RN provides care based on established standards of care and expectations. The RN demonstrates leadership to other members of the team as a resource nurse, mentor, coach and delegator of nursing care activities. The RN assumes accountability for his or her own ongoing learning needs and competency. Performs other appropriate duties as assigned.
PRIMARY JOB DUTIES:
1. Performs nursing assessments to gather data and identify the patient's needs for this episode of care
2. Coordinates and communicates patient care needs for discharge planning in patient care conferences and with members of the health care team.
3. Develop and implement an individualized plan of nursing care with the patient and family that will address the patient and family identified needs and concerns
4. Collaborates with physicians and other health team members in coordinating the plan of care and facilitating patient outcomes
5. Implements and evaluates the patient's response to care through assessment and reassessment and updates the plan of care
6. Provides care based on established standards of practice, policies and protocols
7. Ensures that patients are admitted, transferred and discharged in a timely and efficient manner.
8. Demonstrates leadership by providing information as a resource nurse, mentor and coach
9. Demonstrates critical thinking skills for problem solving and anticipating patient care needs.
10. Documents assessments, delivery of care and patient's response to care in the medical record
11. Provide information and facilitates patient/family teaching.
12. Participates in performance improvement initiatives to improve processes and outcomes
13. Demonstrates accountability for ongoing learning needs, completion of annual education requirements and competencies.
14. Demonstrates the Standards of Performance for Ownership, Communication, Compassion and Teamwork
15. Models and reinforces Service and Operational Excellence on the unit at all times and shall serve as a resource for staff with questions about Service and Operational Excellence.
16. Effectively demonstrates the mission, vision, and values of the medical center on a daily basis.
17. Performs other duties as assigned.
ESSENTIAL JOB SPECIFICATIONS:
1. Education: Graduate of an accredited school of nursing, either through an AD, Diploma or BSN program.
2. Licensure/Certifications: Current license to practice professional nursing in the State of North Carolina. BCLS required and certification in departmental specialty preferred.
3. Experience: Experience preferred.
4. Essential Technical/Motor Skills: Hand/eye coordination in order to give injections, use computer, etc. Speaking clearly to communicate with patients, families, physicians and staff regarding patients' condition and care. Must be able to communicate and be literate in the English language.
5. Interpersonal Skills: Ability to develop positive interaction with patients, families, physicians and staff in order to effectively care for the patients.
6. Essential Physical Requirements: Ability to lift and/or maneuver objects weighing at least 45 pounds or less in the assessment and implementation of patient care. Requires frequent pushing, moving, lifting of patients. Positioning of patients, giving patient baths, ambulating patients expending much physical effort. The ability to transport patients in beds or wheelchairs.
7. Essential Mental Abilities: Must be able to assess a patients' condition, formulate a Plan of Care, and select appropriate condition/recovery. Requires higher level of mental faculties accompanied by short and long-term memory.
8. Essential Sensory Requirements: Must be able to assess patients and to utilize sight to implement and evaluate Plan of Care (changing dressings, starting IV's, regulating IV's, maintain equipment as to readouts, etc.). Utilize hearing to asculate lung sounds, bowel sounds, hear alarms, and effectively communicate with patients, families, physicians and staff.
9. Exposure to Hazards: Frequent exposure to blood and body fluids, infectious diseases, needle puncture wound; occasional exposure to radiation in certain areas.
10. Other - Hours of Work: Flexible schedule to accommodate staffing needs which may include weekends/holidays rotating shifts and on-call.
11. Population served: Neonates Infants Pediatrics Adolescents (12 – 17 years) Adults (18 – 71 years) Geriatrics ( 72 + years)