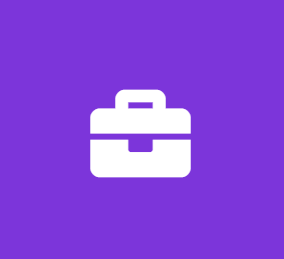 Film Assistant Intern
Cinemark
Customer Support Internship
Headquartered in Plano, TX, Cinemark Holdings, Inc. is a leader in the motion picture exhibition industry with 500+ theatres in the U.S. and Latin America.
Internship Program Information!
Cinemark is recruiting current college students to be part of our Summer Internship Program. The Internship Program will take place at our Corporate Office in Plano, TX or at our TOP Center in Frisco, TX depending on the position.
This program consists of a unique opportunity to offer real world experience in multiple disciplines that bring to life the knowledge gained in academics. The Internship Program aims to provide Interns with a meaningful professional/educational experience and an opportunity to evidence their skills and capabilities. Each Intern will be exposed to the daily tasks that go into managing projects, creative brainstorming, and necessary organizational and administrative tasks. We take the Interns future interests into consideration, and provide each Intern with a personal mentor that will help guide them throughout the duration of their Internship.
The Internship is a paid 10-Week program. Intern must be able to work 40 hours per week during business hours, Monday Friday
What is a Film Assistant Intern?
As a Film Assistant Intern, you will have the amazing opportunity to assist our VP of Film and Content strategy. Special Initiatives is an intricate part of the Film Department focusing on developing and managing special screening programs. You will gain exposure to all components of the Film Department.
A Day in the Life of a Film Assistant Intern:
Database/Report maintenance
Exposure to the film team and film buyers
Assist in analyzing competitor marketing efforts and developing monthly reports outlining programs
Communicate with theatre managers and staff through email and phone to help coordinate event programming
Monitor analytics with team to identify viable ideas and areas to optimize
Research new event opportunities and assist in implementation
Assist with day-to-day activities as needed
What you Will Need to Have:
Proficiency in Microsoft Office, Excel and PowerPoint
Strong verbal and written communication skills
3.0 Minimum GPA
Student must be entering Junior or Senior year to be considered
This job description is not an exhaustive list of all responsibilities, duties, skills, efforts, requirements or working conditions associated with the job. While this is intended to be an accurate reflection of the current job, management reserves the right to revise the job or to require that other or different tasks be performed as assigned.
Cinemark USA, Inc. is an Equal Opportunity Employer
Brand: Cinemark
Address: 3900 Dallas Parkway, Ste 500 Plano, TX - 75093
Property Description: 948 - Film - Plano, TX
Property Number: 948