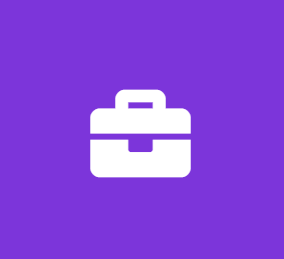 Paid Internship - Talent & Culture (Human Resources)
The Fairmont San Jose
Business Internship
Paid Internship - Talent & Culture (Human Resources)
Primary Location
: United States-San Jose-The Fairmont San Jose
Employee Status
: Limited Term


Talent and Culture Internship


At Fairmont Hotels & Resorts, we offer our Colleagues and Leaders exciting career paths and engaging work environments in hotels of unrivalled presence. Showcase your team-building, organizational and interpersonal strengths as Talent & Culture Intern, where your support will facilitate extraordinary careers and lasting memories for your HR and hotel teams.


Company Overview:

A fixture in the heart of Silicon Valley since 1987, The Fairmont San Jose delivers an irresistible blend of innovation and elegance. With the meteoric growth of the computer industry, Silicon Valley has become one of the world's busiest hubs, and the capital of this high-tech mecca is San Jose. The Fairmont San Jose hotel combines technological innovation with timeless elegance.

Summary of Responsibilities:

Reporting to the Talent and Culture Manager, responsibilities and essential job functions include but are not limited to the following:
Provides administrative support to the Talent & Culture Office
Promptly responds to inquiries by telephone, fax, and email
Assist internal guest as necessary; acting as the first impression and front desk of the Talent & Culture Office
Files in a timely and accurate manner

Assist the day to day operation of the Talent and Culture Department such as responding to employment verifications, audits, commuter benefits administration, new employee onboarding and more.

Assist with the planning and execution of colleague events, such as monthly recognition, Health & Safety Fair, holiday celebrations, and community service opportunities.
Safeguard the privacy of colleague and candidate information by maintaining complete confidentiality
Act as a role model and being aware of and fully supporting all Human Resources Policies & Procedures
Meets timelines for projects with minimal follow up
Ensures accurate, competent, attention to detail in all job tasks
Carries out any other reasonable duties and responsibilities as assigned

Qualifications :
Enrolled at a university or college.

Proven organizational skills, detailed orientated, and can work well on their own. Able to set and meet deadlines with quality results.
Enthusiastic and positive personality with the ability to build trusting relationships with others.
Ability to multi-task and work well under pressure, maintaining firm analytical manner to address a wide range of tasks and questions.
Working knowledge of Word, Excel, PowerPoint and Outlook.
Spanish language skills an asset
School must cover workers compensation insurance and liability

Visa Requirements:
Applicant must provide proof of eligibility to work in the United States

APPLY TODAY: Whether you're launching your career or seeking meaningful employment, we invite you to visit www.fairmontcareers.com to learn more about Fairmont Hotels & Resorts and the extraordinary opportunities that exist!

ABOUT FAIRMONT HOTELS & RESORTS
At Fairmont Hotels & Resort we offer our guests the finest hospitality experience in each of our destinations. And we know that, to offer our guests the best, we first need to offer our employees the best. That's why you'll find exceptional work opportunities - throughout North America and the Caribbean, Europe and Africa, the Middle East and Asia Pacific - as well as industry - leading training, career development, recognition and rewards. Fairmont Hotels & Resorts is a celebrated collection of hotels that includes landmark locations like London's The Savoy, New York's The Plaza, and Shanghai's Fairmont Peace Hotel. Our teams are guided by values of Respect, Integrity, Teamwork and Empowerment; we employ the highest ethical and quality standards, treating all colleagues with fairness and dignity. A community and environmental leader, Fairmont is also regarded for its responsible tourism practices and award - winning Green Partnership program. An exciting future awaits!


Fairmont San Jose is proud to be an Equal Opportunity Employer. EOE/M/F/D/V

Job Level
: Colleague
Schedule
: Full-time
Shift
: Day Job
Travel
: No
Closing Date
: 11.Feb.2020, 4:59:00 AM
Job Number:
SAJ01500