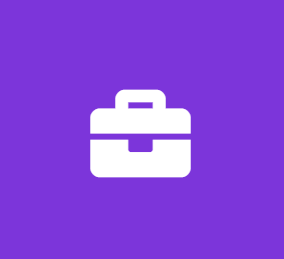 Summer 2020 Business Development Intern
Sony/ATV Music Publishing LLC
Business Internship
Sony/ATV Music Publishing , established in 1995 as a joint venture between Sony and Michael Jackson, is the world's leading music publisher. Together with EMI Music Publishing, Sony/ATV owns or administers more than 3 million copyrights, ranging from songs by iconic names including The Beatles, Bob Dylan, Michael Jackson, Carole King, Queen and The Rolling Stones to contemporary superstars such as Taylor Swift, Drake, Pharrell Williams, Lady Gaga, Kanye West, Pink, Sam Smith and Ed Sheeran. To learn more: https://www.sonyatv.com/en .
Program Overview:
The Sony/ATV Music Publishing Internship Program is a paid opportunity, designed as an educational experience for qualified individuals. Not only will interns participate in an incredible learning experience but will also have fun doing so. Incorporated into the internship program are resume reviews, mock interviews, intern spotlights, and more!
Detail Summary and Description:
The Business Development Intern will participate in the research and development of opportunities related to Sony/ATV's global catalog. Daily projects could include research on Billboard charting works, completion of financial valuations, and review of contract summaries.
Sample Projects & Responsibilities:
Prepare in-depth research reports related to charting activity
Maintain ongoing research reports related to song catalog
Complete financial due diligence of potential opportunities
General office tasks: making copies, faxing, organizing, filing
Prepare financial valuations as needed
Provide regular task status reports to supervisor
Qualified Interns will possess the following skills:
Organized, detail-oriented, enthusiastic and professional
Self-motivated and able to set own goals while working within department goals
Ability to maintain high-levels of accuracy while working under deadlines
Excellent written and verbal communications skills
Demonstrated research/analysis skills
Proficiency in Microsoft Word, Excel and Internet Research
Current MBA student or equivalent background
Requirements:
Available to work four full days, Monday through Thursday, 7 hours per day
Must be receiving college credit
Discretion when dealing with sensitive data
Minimum GPA of 3.4
Must be authorized to work in the U.S
Must love music!
Sony is an Equal Opportunity Employer. All qualified applicants will receive consideration for employment without regard to race, color, religious creed, sex (including pregnancy), gender, national origin, citizenship, ancestry, age, physical or mental disability, military status, status as a veteran or disabled veteran, sexual orientation, gender identity or expression, marital or family status, genetic information, medical condition, or any other basis protected by applicable federal, state, or local law, ordinance, or regulation.