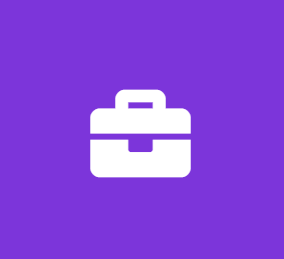 Business Development Intern (Summer 2020)
OneLogin
Business Internship
ABOUT THE ROLE
To assist the BD team with continual development of the MSP program. In particular, focusing on automating, scaling, reporting, and ultimately revenue generation.
Additionally, the summer intern would gain valuable sales, marketing, and partnerships knowledge which will help guide career selection and future job recruitment.
Example Projects:
1) Bounced email and SF lead Clean up
2) Biz Stats Reports # MSPs, # of sub-accounts, # of users, % grow rate for those and revenue
3) Competitive Analysis (MSPs tool sets, Jumpcloud, SaaSPass, PassPortal)
Duties and Responsibilities:
1) Building out MSP contacts in SF (1st-EMEA, 2nd APAC, 3rd NA).
2) ISV MSP ecosystem build-out datasheets
3) New MSP onboarding - identify areas of improvement and implement changes
4) Get more partners trained - brainstorm a spiff/campaign and own the outreach to MSP partners to get them certified on our solution
Skills you will learn:
Communication: experience working in a collaborative cross-functional environment
Time management: working on multiple projects simultaneously with deadlines
Business acumen: attend meetings and networking events with senior leadership and experienced sales professionals
Sales + Marketing - how to identify qualified prospects, market to them and close / onboard and support. Ie complete sales cycle
Sales technologies: how to work with the modern sales tech stack ie: Salesforce, Outreach, Discover.org etc.
ABOUT YOU
Pursuing a business, sales, or marketing degree, currently junior level
GPA 3.0 preferred
Ability to move fast and adapt to change
ABOUT ONELOGIN
OneLogin, the leader in Unified Access Management ( https://www.onelogin.com/ ), connects people with technology through a simple and secure login, empowering organizations to access the world™. The OneLogin Unified Access Management (UAM) platform is the key to unlocking the apps, devices, and data that drive productivity and facilitate collaboration. OneLogin serves businesses and partners across a multitude of industries, with over 2,500 customers worldwide. We are headquartered in San Francisco, California. For more information, visit www.onelogin.com ( https://www.onelogin.com/ ), Blog ( https://www.onelogin.com/blog ), Facebook ( https://www.facebook.com/OneLogin/ ), Twitter ( https://twitter.com/onelogin ), or LinkedIn ( https://www.linkedin.com/company/onelogin ).
Our core values ( https://www.onelogin.com/company/culture )
Security first - We make it our #1 priority to protect data and privacy. From the way we work to the technology we provide, security is top of mind
Customer focused - We design for, listen to and partner with customers to come up with smart solutions that drive business value
Collaborative - We take bold steps and work together to thrive across boundaries. We drive productivity as we grow as one team
Accountable - We get things done and take ownership in our work. Showcasing consistent quality and pride to perform at the highest levels
Creative - We embody creativity in everything we do. We embrace a diversity of ideas. We execute with ingenuity, flexibility, and agility