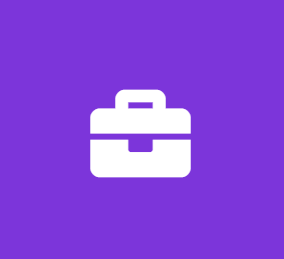 Nursing Internship
Saint Thomas Health, TN
Nursing Internship
We Are Hiring
Nursing Intern
(This is a year round internship)
Float Staffing
PRN,Rotating
St Thomas Midtown Hospital
Nashville,TN
Why Join Ascension?
In Tennessee, Ascension's Saint Thomas Health operates nine hospitals in addition to a comprehensive network of affiliated joint ventures, medical practices, clinics and rehabilitation facilities covering a 68-county area and employing more than 8,000 associates. Across the state, Saint Thomas Health provides a wide variety of inpatient and outpatient services. The clinical programs and medical facilities are continuously updated to meet both the changing needs of the community and the challenges posed by innovations in technology.
Ascension is a faith-based healthcare organization dedicated to transformation through innovation across the continuum of care. As one of the leading non-profit and Catholic health systems in the U.S., Ascension is committed to delivering compassionate, personalized care to all, especially to those most in need. In FY2018, Ascension provided nearly $2 billion in care of persons living in poverty and other community benefit programs.
What You Will Do
As an Associate with Saint Thomas Health Svcs-TN, you will have the opportunity under the supervision of a Registered Nurse (RN), to provide direct nursing care in accordance with established policies, procedures and protocols of the healthcare organization.
Responsibilities:
Completes assigned nursing orders as directed by preceptor, including assisting patient with activities of daily living and taking vital signs.
Observes patient status and responses. Documents and reports observations to preceptor or other appropriate staff.
Assists preceptor with development of care plan by reporting test results and patient observations.
Performs other tasks as assigned, including environmental services and preparing/transporting patients for diagnostic services.
What You Will Need
Licenses/Certifications/Registration:
Required Credential(s):

BLS Provider credentialed from the American Heart Association (AHA) or Red Cross obtained prior to hire date or job transfer date. Current associates hired or transferred into the role prior to 12/4/2016 have 90 days to fulfill certification requirement.
Education:
Diploma

High school diploma/GED required Enrolled in Nursing program