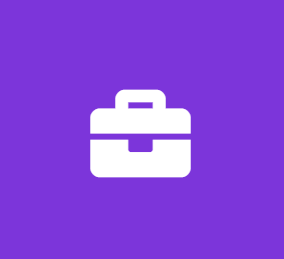 Business Development Intern
Spa Utopia (Luxury - On-demand Spa)
Business Internship
Business Development Intern
About Spa Utopia:
At Spa Utopia/The Utopia Living Brand we are committed to providing first class service and premiere personalized pampering. Spa Utopia's goal is to provide Experience without the Travel for our clients, meaning we bring the Spa to them! Spa Utopia goes through strict measures to ensure safe and desirable work environments as well as competitive pay for all contractors. We accomplish this by screening our clients and giving them an overview of spa service guidelines.
Position Summary:
The Business Development Intern will assist the Executive Director on the day-to-day production and growth of the Spa Utopia/The Utopia Living Brand to identify, analyze, and develop new business and product initiatives to move the business forward. We're looking for a true self-starter who is comfortable in a cross-functional environment of working autonomously and with a team
Time Commitment:
Approximately 10 hours/week (depending upon projects), minimum of 1 term (3 months) commitment multiple terms preferred. Working hours can be both on-site and from home.
Essential duties, responsibilities, and projects:
· Conduct competitive analyses to understand where there are gaps and opportunities.
· Coordinate with editorial team on business development led initiatives, which may include new partnerships, technologies, and seasonality trends.
· Give presentations to internal and external parties regarding the performance of the Spa Utopia Living Brand efforts
· Identify, recruit and review new advertisers who can provide additional reach and revenue growth.
· Review various advertiser terms and conditions to onboard into platform
Requirements:
· Currently enrolled in a College program or recent graduate in, Business, Risk Management or related field preferred.
· Strong work ethic demonstrated initiative, attention to detail and organizational skills
· Strong writing, communication, interpersonal and presentation skills
· Solid process, analytical, problem solving and time management skills
· Proficient in Microsoft Office Suite (Word, Excel, PowerPoint, Outlook)
· Works independently with the ability to multi-task while having excellent attention to detail.
Standard Intern Requirements:
· Daily phone updates the 1st week (on working days)
· Daily updates via phone, email or Voxer after the 1st week (on working days) along with weekly email report updates.
· Our internships are primarily (80-100%) virtual
· Interns are 100% responsible for calling in at their agreed-upon start time for their scheduled workdays. Calling in is considered showing up for work, not checking in is considered not showing up for work.
Evaluations & Coaching:
There will be informal evaluations throughout the term as well as one final evaluation at the end of the program intended to provide business coaching, feedback, and professional development.
Benefits & Incentives:
Although this is a non-compensated internship, we do offer a lot of perks such as tremendous real industry experience, cross-training, business coaching, and professional development. Upon the successful completion of a 3-month internship you will receive:
· Academic Internship Class Credit – Sign Off & Documentation (documents to be provided by Intern)
· Written Letter of Recommendation from the CEO & Founder of The Spa Utopia/The Utopia Living Brand
· Endorsement and Recommendation on your professional social media account (LinkedIn)
· 15% Team Discounts on all Utopia Brand Products & Services
· $50 of Free Utopian Body Products (6-12 month internships only)
· $100 of Free Wholistic Lifestyle and Business Coaching (6-12 month internships only)
Access to select Utopia Living Brand Lifestyle Events & Classes for 1 year (6-12 month internships only)
· Potential to be placed on paid client projects upon successful completion of the internship
If you are interested in applying for this position, please visit the following link to fill out the applicable application:
http://www.jotform.us/form/31918190994162
Log onto www.myspautopia.com for additional company details
Job Type: Internship
Job Type: Internship