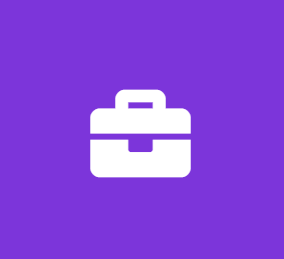 Business Operations Summer Intern
State of Indiana
Business Internship
Work for Indiana
Grow your career with the State of Indiana! With more than 50 executive branch agencies, the State of Indiana is a diverse workforce offering employees stimulating and challenging projects across a broad scope of career opportunities. As a State of Indiana employee, you impact the well-being of Indiana's communities every day.
About the Lieutenant Governor's Office:
The Office of the Indiana Lieutenant Governor's mission is to strengthen Indiana's rural economies and communities through capacity building, advocacy and innovation in agriculture, small business, tourism, defense development, housing, and community economic development.
About the Governor's Public Service Summer Internship Program (GPSSIP):
The Governor's Public Service Summer Internship Program (GPSSIP) is designed to give college students real-world, hands-on experience in their desired field of study to enhance marketability upon graduation. Participation in the program will offer students a multitude of experiences including networking with state employees, resume building and soft skills workshops, agency head panels, and much more.
Salary:
The hourly wage for this internship is $11.30/hour.
About the Internship:
Through the Governor's Public Service Summer Internship Program, the Business Operations Intern will have the opportunity to learn and perform duties associated with state procurement, vendor management, general business practices and policies, as well as legal functions such as contract drafting, research, and public records requests. This Intern position will support of the Office of the Lieutenant Governor, and the Lt. Governor's Agencies, which include the Indiana Office of Community and Rural Affairs, Indiana Office of Tourism Development, Indiana Destination Development Corporation and the Indiana State Department of Agriculture.
A Day in the Life:
Assist Legal team with contract drafting;
Provide review and analysis of briefings, memos, and letters;
Assist with responses to public records requests, including:

Working with staff to locate and gather responsive records
Working with Legal to perform statutory review of the records
Correspondence with requesters, as needed;

Assist Legal and Operations Teams with procurements, including:

Working on requests for quotations, requests for proposals, requests for information and communication with prospective vendors;
Managing print requests from start to delivery following the state and agency policies and procedures;

Attend meetings with agency directors and staff to discuss upcoming projects, etc.;
Assist with projects related to the 2019 and 2020 legislative sessions (this portion is to be determined); and,
Other duties as assigned.

What We're Looking For:
Demonstrates highly effective verbal and written communication skills, as well as research skills;
Able to effectively communicate with a variety of individuals with diverse backgrounds, education, and economic levels;
Able to think logically and analytically;
High detail orientation and accuracy;
Takes initiative;
Able to prioritize, organize tasks and time, and follow up, including demonstrating flexibility to move between various ongoing projects as needed;
Performs responsibilities efficiently and timely; and,
Able to work well as an individual and as part of a team.

What You'll Need for Success:
Must be enrolled as undergraduates or graduates in an accredited post-secondary institution, and have completed one year of undergraduate education at the start of the internship.
Supervisory Responsibilities/Direct Reports:
This role does not provide direct supervision to direct reports.
Benefits of Employment with the State of Indiana:
The State of Indiana offers a comprehensive benefit package for full-time employees which includes:
Four (4) medical plan options (including RX coverage) and vision/dental coverages
Wellness program (offers eligibility into a discounted medical plan)
Health savings account (includes bi-weekly state contribution)
Deferred compensation account (similar to 401k plan) with employer match
Two (2) fully-funded pension plan options
Group life insurance
Employee assistance program that allows for covered behavioral health visits
Paid vacation, personal and sick time off
Competitive leave policies covering a variety of employee needs
12 company paid holidays, 14 on election years
Qualified employer for the Public Service Loan Forgiveness Program
New Parent Leave
Equal Employment Opportunity:
The State of Indiana is an Equal Opportunity Employer