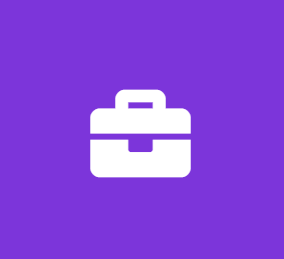 New Business Intern
Assetmark Trust
Business Internship
Job Description:
If you're looking for a place to strengthen your developing skills, this is the opportunity for you! AssetMark, an industry-leading asset management firm, is looking for talented, proactive, and energized young professionals to participate in a dynamic summer internship. AssetMark's growth is rapidly excelling, and your desire for a fast-paced and exciting environment will be realized in an organization that cares about investing and developing its people for the future.
AssetMark supports financial advisors in their life's work—helping clients thrive. By giving advisors the tools they need to be successful, we free them up to help their clients reach their goals. We are driven by a mission and set of values that puts advisors and their clients first.

Underpinning all of our services is a deep commitment to asset management excellence, compelling technology and thought leadership. These principles inform our business strategy and reflect our commitment to building deep relationships with advisors, investors and each other.
AssetMark's service strategy is focused on creating loyal customers by delivering speed, consistency, service touch and accuracy through the work of our Operations and Service teams. This internship opportunity within Operations and Service will focus on a project or additional tasks required to support basic operational functions in Wealth Management. This role represents an opportunity for a candidate that wants to be challenged, is results driven, and passionate about learning new things.
The New Business Team focuses on the opening and funding of new accounts, managing each new account case end to end, directly driving any required resolution with the Advisors and their staff.
Objectives:
Gain work experience with business operations in a financial services related field
Learn best practices for improving internal processes and streamlining procedures
Gain insight into how to successfully collaborate within a dynamic organization
Responsibilities:
Review and research a current business problem impacting the Account Operations team and work with leaders, peers, the team and key stakeholders on possible solutions
Drive execution on any solution to defined business problem
Solution should positively impact team and drive improved results, including improving accuracy, increased productivity or efficiency, an enhanced client experience or stronger team engagement
Identify gaps and possible improvements throughout the project, ensuring to track and report out on possible fixes/solutions
Engage and communicate with key stakeholders along the way and keep all impacted teams aware of progress and report out on any changes
Present on project outcomes and learnings at the end of internship
Requirements:
Pursuing a Bachelor's or Master's degree in Business, Management, Finance, or related field; will consider recent graduates
Preferred minimum GPA of 3.0 on a 4.0 scale
Intermediate-Advanced knowledge of Microsoft Office® (Word, Excel, PowerPoint, Outlook)
Ability to quickly learn AssetMark technology systems
Excellent written and verbal communication; technical writing proficiency preferred
Ability to self-direct and manage time and priorities
Attention to detail; must be accurate and precise
Ability to work independently and be a team player
A positive, team oriented, can-do attitude
Internship Details
Hourly wage: $15.00 per hour
Internship Duration: June – August
Application Information: Qualified candidates should respond by applying for current internship openings at https://www.assetmark.com/who-we-are/careers#career-opportunities/ .
AssetMark, Inc. is a leading strategic provider of groundbreaking investment and consulting solutions created to serve independent financial advisors and help them create great outcomes for their clients. Through a consistent program of engagement, education and community-building, AssetMark brings like-minded advisors together to share their ideas, experiences and solutions. This collaboration guides our development of investment, client relationship and practice management tools that advisors can tap to help clients achieve their investment objectives and life goals.
We are always seeking bright, creative, energetic individuals who want to learn and grow with the company. AssetMark is an innovative organization, delivering the best services in the industry. We offer a rewarding work environment, competitive salaries, full benefits, and excellent opportunities for career growth. We are headquartered in the San Francisco Bay Area. We also have regional offices in Phoenix, AZ, Encino, CA, Atlanta, GA, Chicago, IL, and State College, PA. Become a part of our growing team today!