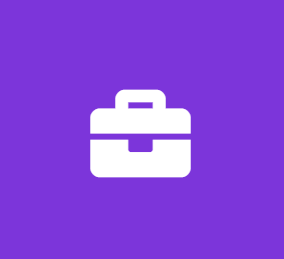 Platform Support Intern
Xandr
Customer Support Internship
Provide post-implementation product support to Xandr Digital Platform customers
Manage customer support cases, which includes verifying cases, analyzing data, isolating and diagnosing the problem, and resolving the issue where possible; this may include periodic after-hours and weekend emergency on-call support
Coordinate with Product and Engineering teams in identifying, reporting and resolving product issues
Author, edit, publish and maintain an online knowledge base of known issues/solutions
Share knowledge with Console Support team members
Qualifications
About you:

You are a Junior or master's student with a BA/BS or Master's degree expected in December 2020 or Spring 2021
Passionate about working in a fast-paced and fluid environment
Excellent troubleshooting, analytical and problem-solving abilities with a tenacious commitment to finding the root cause of issues, along with an ability to collaborate cross-functionally
Outstanding written and verbal communication skills
Ability to work autonomously and as a member of a collaborative team
Demonstrable passion for learning new technologies. Knowledge of SQL, HTML, Python and/or data analysis preferred
More about you:

You are passionate about a culture of learning and teaching. You love challenging yourself to constantly improve, and sharing your knowledge to empower others
You like to take risks when looking for novel solutions to complex problems. If faced with roadblocks, you continue to reach higher to make greatness happen
You care about solving big, systemic problems. You look beyond the surface to understand root causes so that you can build long-term solutions for the whole ecosystem
You believe in not only serving customers, but also empowering them by providing knowledge and tools
About the summer intern program:
New York City: Join us at our headquarters in the heart of Manhattan's Flatiron District. Worried about finding housing? We're here to help!
Significant impact: Projects are designed specifically for you to fit your interests and skills. Shape your own role and be a part of the team that is building bold solutions to some of today's most exciting and unique technical challenges to serve ads across the globe. Our interns are given responsibility immediately after completing onboarding.
Robust onboarding: You will ramp up alongside your class of interns. Your first week will be spent with your class attending Xandr Onboarding. Learn the ins and outs of one of the fastest growing industries and what it means to be an employee at Xandr.
Performance management: As an intern, you will be assigned a manager who you'll meet with weekly, and a Recruiting Partner who will be available as a resource for you throughout the summer. They will manage your performance every step of the way, ensure you're getting feedback in real-time, and host two structured performance reviews with you during your internship. Spend your summer immersed in life as a Xandr employee and evaluate if Xandr is the right place for you to join post-graduation.
Mentorship: You'll have a mentor assigned to you from day one. Your mentor will help you acclimate to our company, meet people across teams, and ensure you have a fantastic summer.
Events: You'll participate in social and educational events that will help you get to know the other interns, give you the chance to meet our Executive Team, and learn as much as possible. Look forward to events like Broadway shows, Mets games, Escape the Room, and more!