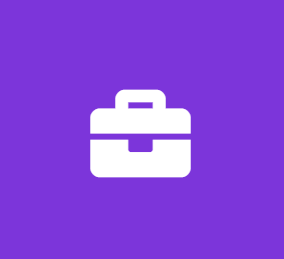 Executive Healthcare Operations Intern
Emergent Holdings
Health Internship
We are currently seeking a 2020 SUMMER INTERN.

At Advantasure, we partner with healthcare clients to simplify their operations and accelerate their business success. Powered by our broad expertise and a comprehensive suite of product and service solutions, we help health plans effectively navigate the complexity of healthcare.

We thrive on innovation, strive for continuous quality and put each other and our clients first ... that's how we fuel accelerated performance.

SUMMARY

Assist with preparing and delivering presentation(s) on assigned topic(s).
Assists with scheduling meetings and arrangements for meetings
Attends meetings, as assigned.
Completes meeting minutes
Assists with Project workplan creation, updates and distribution
Assists with spreadsheet development, updating and distribution
Assists with other tasks as assigned
Learn and grow, both personally and professionally, while contributing your ideas, helping the team and assisting in moving the company forward.
Be energetic, show punctuality, professionalism, and a positive attitude.
Manage multiple deadlines while maintaining confidentiality.
Complete miscellaneous assignments as assigned.
Use company software applications to complete assignments.
Respond to internal and external customer inquiries.
Ongoing mentorship and training where you can collaborate with professionals from whom you can learn.
Focus on learning how our organization runs, gain valuable experiences and be an active contributor.

This position description identifies the responsibilities and tasks typically associated with the performance of the position. Other relevant essential functions may be required.

EMPLOYMENT QUALIFICATIONS:
Have status as a sophomore, junior or senior as of the end of the spring term.
Hold a cumulative grade point average of 3.0 or better as of the most recent grading period.
Availability to work full-time (40 hours/week) during normal business hours (8AM -- 5PM) for this summer.
Availability to begin employment between mid-May and mid-June and work through the end of August/early September.
Ability to successfully adhere to assigned work schedule and duties
Ability to take direction and feedback well
Ability to multi task and follow through with assignments to completion at a high quality
Ability to communicate professionally, with a good level of success
Ability to negotiate and collaborate on projects
Good customer service skills
Knowledge of project management tools and excel preferred

EDUCATION OR EQUIVALENT EXPERIENCE:
Currently enrolled and active in any bachelor's degree program. Preference will be given to those individuals currently enrolled in and majoring in one of the following bachelor's degree programs: Information Technology; Data Analytics; Software Development; Cyber Security; or related field.

EXPERIENCE:
With proper education credentials, no experience necessary. Previous work experience preferred, in any industry.

SKILLS/KNOWLEDGE/ABILITIES (SKA) REQUIRED:
Ability to effectively communicate, both in written communication and verbal communication.
Experience working within Microsoft Suite of products and comfortability in working in a corporate environment.
Ability to exchange information clearly and concisely and to present ideas, report facts and other information.
Ability to establish workflows, manage multiple projects and meet necessary deadlines while maintaining composure during stressful situations occurring as a result of workloads and/or deadlines.

WORKING CONDITIONS:
Work is performed in an office setting with no unusual hazards.

The qualifications listed above are intended to represent the minimal skills and experience levels associated with performing the duties and responsibilities contained in this position description. The qualifications should not be viewed as absolute standards, but as general guidelines that should be considered with other position-related criteria.

We are an Equal Opportunity Employer. Diversity is valued and we will not tolerate discrimination or harassment in any form. Candidates for the position stated above are hired on an at will basis. Nothing herein is intended to create a contract.