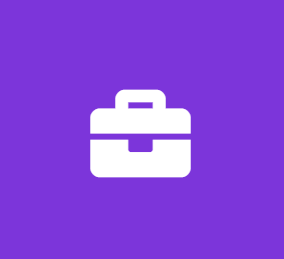 Quality Control Intern
Cnc Software Inc
Quality Assurance Internship
Position Overview:
This position will work within the Technical Services department with our software testing team and assist with daily software testing tasks related to the Mastercam product. This position will require an open approach to learning and understanding the tasks related to software testing, and the learning the Mastercam family of products.
This position will work with a senior tester on a development scrum team to assist with daily testing tasks, recording test status, documentation of issues, and other general software testing opportunities. This role will also provide support in evaluating issues received from the field, including entering these issues into our defect tracking system and communicating results.
Essential Duties & Responsibilities:
Work with the testing team to learn the basics about software testing and our internal processes, procedures, and tools for testing, documenting, and supporting our test efforts.
Work with assigned team to complete testing tasks related to features and functions being developed and report findings through appropriate channels.
Help team with outside communication from end users including review defect submissions, document findings, and communicate information to product owners and development teams.
Learn about test automation including use of our ATF tools, setting up, running and reviewing results.
Learn the Agile development process and the role of QC in this framework. Participate in team standups, retros, and demos.
Minimum Requirements & Qualifications:
1-3 Years Engineering or Computer Science knowledge preferred.
Ability to work independently, as well as within a team, to support the overall strategy and departmental goals.
Solid organizational skills, attention to detail and the ability to use sound judgement as needed.
Outgoing, dedicated individual who takes a pro-active approach to learning.
Proven ability to multi-task and to manage several projects/tasks at once while projecting a positive outward demeanor.
Above average communication skills, both written and verbal, with the ability to provide accurate and timely information in a succinct and easy to understand manner.
CNC Software, Inc. is an Equal Opportunity Employer. All qualified applicants will receive consideration for employment without regard to age, ancestry, color, family or medical care leave, gender identity or expression, genetic information, marital status, medical condition, national origin, physical or mental disability, political affiliation, protected veteran status, race, religion, sex (including pregnancy), sexual orientation, or any other characteristic protected by applicable laws, regulations and ordinances.
EOE/M/F/Vet/Disabled are encouraged to apply.
We are an E-Verify Employer.