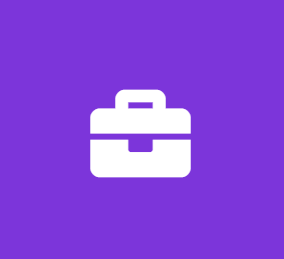 Administrative Assistant (Internship)
Vigorant, Inc.
Customer Support Internship
Part time administrative assistant internship position available in a well-established company located in San Jose. We are seeking a mature, intelligent, motivated, professional team player with excellent communication skills and computer savvy. Additional skills required, eager to learn new software/skills, highly adaptive to conduct new tasks, proficiency in Microsoft Office products (Excel, Word, Outlook and PowerPoint), and knowledge of blog posting and/or WordPress (as a big plus).
If you'd like to be an integral part of a team that provides service, contributes to a healthy working environment, and enjoys working with people who possess a 'can-do attitude'; we would love to meet you.
Responsibilities of an administrative support include but not limited to the following:
Being in touch with clients and keeping track of their requests
Keeping track of leads and prospective clients
Updating and maintaining the office calendar and task list
Create and modify documents, correspondence and reports
Data entry in a timely, efficient and accurate manner
Assist with any other general administrative tasks
Job Type: Part-time
Salary: $15.00 to $20.00 /hour
Education:
High school or equivalent (Required)
Work authorization:
Work Location:
Benefits:
Hours per week:
Setting:
Ergonomic Workspace:
This Company Describes Its Culture as:
Detail-oriented -- quality and precision-focused
Innovative -- innovative and risk-taking
Aggressive -- competitive and growth-oriented
Outcome-oriented -- results-focused with strong performance culture
Stable -- traditional, stable, strong processes
People-oriented -- supportive and fairness-focused
Team-oriented -- cooperative and collaborative